The Festival de Cannes' Palme d'Or race, launched yesterday by Jim Jarmush's The Dead Don't Die, continues today with Bacurau by Brazinial directors Kleber Mendonça Filho & Juliano Dornelles and Les Misérables by French director Ladj Ly.
The director Ladj Ly, originally from Clichy-Montfermeil in the Paris suburbs, presented his film Les Miserables, one of the surprises of the Cannes Official Selection. The young director uses his camera in a militant manner, in a half-docu half-fiction style, for the baptism of fire of a police officer from the Anti-Crime Brigade in Seine Saint Denis. With Bacurau, the Brazilian directors Kleber Mendonca Filho and Juliano Dornelles were back on the Croisette, three years after Aquarius.
Bacurau in the near future: kill them all…
Brazilian filmmakers Kleber Mendonça Filho & Juliano Dornelles are delivering a fascinating film with Bacurau that combines science fiction, western, and hyper-realistic thriller with gore scenes.
Bacurau, an isolated village in a poor region of Brazil, the Sertão, seems to be the refuge of all the people of good will, green resistant, autonomous people, between archaism and modernity. It's a day of mourning. The village is burying its soul, the matriarch Carmelita, loved by all, who just died at the age of 94, and a sadness mingled with jubilation welds all the inhabitants in this mourning. A few days later, the residents notice that Bacurau has disappeared from the map and GPS. Then the telephone network disappears, and while the villagers discover dead people in remote farms, the electricity is switched off.
A wild, thrilling movie
Bacurau, an imaginary city named after a night bird, is the setting for a film backed by the history of Brazilian society with references to the time when powerful landowners controlled the population, as well as to the domination of American culture. The forces of darkness hover around the isolated village: the inhabitants became targets of a cruel and violent game, victims of a club of "whites" lovers of vintage weapons who chose this place cut off from the world to satisfy their thirsty to kill and/or be killed … But it happens that Bacurau has a museum, where many testimonies tell the story of a past of fierce resistance…
Bacurau is a wild and thrilling film, captivating and charming, so much so that the public applauds the scenes where the inhabitants take revenge!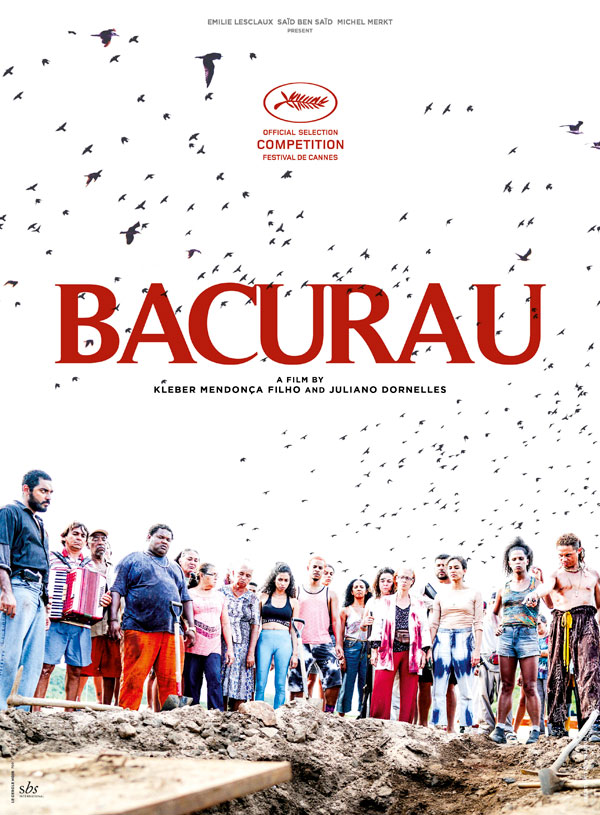 The Festival is on YesiCannes.com : yesicannes.com/category/festival-de-cannes
Red Carpet of Les Misérables
Click on pictures to enlarge – ©YesICannes.com – All rights reserved
Bacurau Resists to White Killers
was last modified:
May 17th, 2019
by