The Hostellerie des Gorges de Pennafort celebrates the Black Diamond of Provence with the menu truffled with pleasures of its Michelin-starred chef Philippe Da Silva.
At Hostellerie des Gorges de Pennafort, Philippe Da Silva is sharing his passion for a cuisine de terroir, rich in tastes and noble products, providing memorable gastronomic experiences. "When the north wind came", it's time for the Michelin-starred chef to have his pans dance to the sound of the fragrant diamond by offering a generous and gourmet symphony on a score of black truffle, Tuber Melanosporum and white truffle from Alba.
25 years of a star
The Hostellerie des Gorges de Pennafort is a haven of peace in Callas, in the heart of the Var, where chef Philippe Da Silva's starred gastronomy and his wife Martine's hospitality combine with the generosity of the Provençal Art of Living and the majestic Pennafort Gorges, a permanent spectacle opening at his feet. This charming hostelry is an essential stopover on the magnificent Route of Provence Wines, where luxury and refinement can be found as much in the elegant interiors as in the chef's generous dishes. On its pediment, a Michelin star has been shining for 25 years on the terroir of Dracenie and far beyond.
Beautiful and dark truffle
The black truffle, a mushroom from provençal soil with a beautiful velvety and slightly grainy dress, so much appreciated by gastronomes for its sensual and captivating perfumes, is a mushroom that feeds underground from secret exchanges with the prodigality of Mother Nature. By the varied and succulent gastronomy it inspires, this dark, rare and mysterious "belle" induces a magnificent theme of winter tourism. In his Truffles Menu, Philippe Da Silva is sharing the fragrant and tasty universe of the jewel of the underground and its power to enchant his gastronomy. In a spirit of generosity, the chef puts in communion the products from his terroir and his overflowing creativity. You'll melt with gourmandise, transcended by the flavor of fresh truffle!
Menu aux Truffes by Philippe Da Silva (photos YesICannes.com)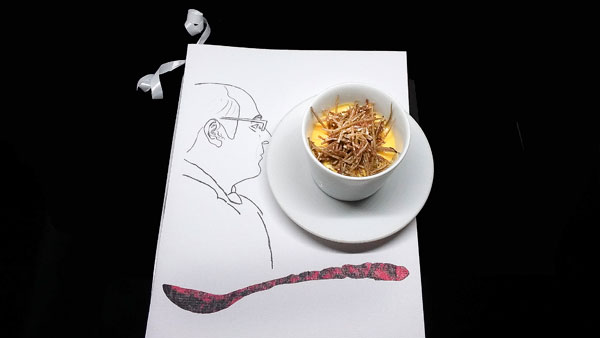 Truffled amuse-bouche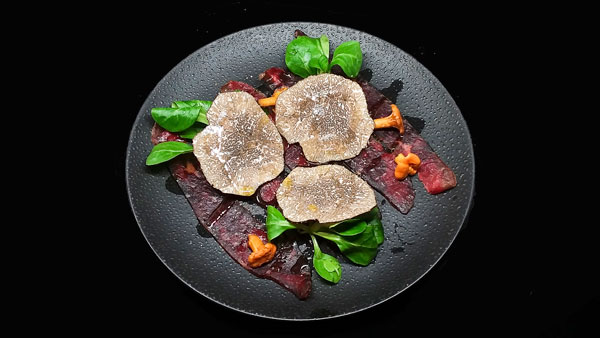 Dried beaf with Mushrooms and Truffle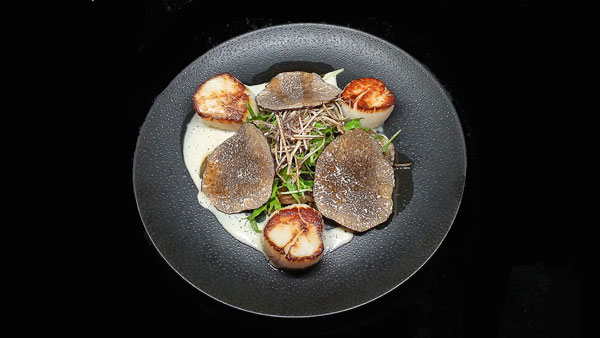 Saint-Jacques Salad with Truffles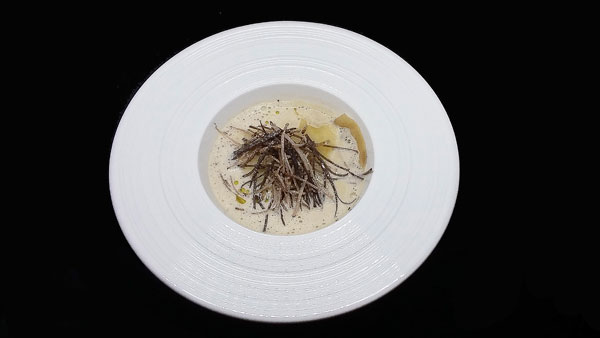 Foie Gras ravioli with Truffles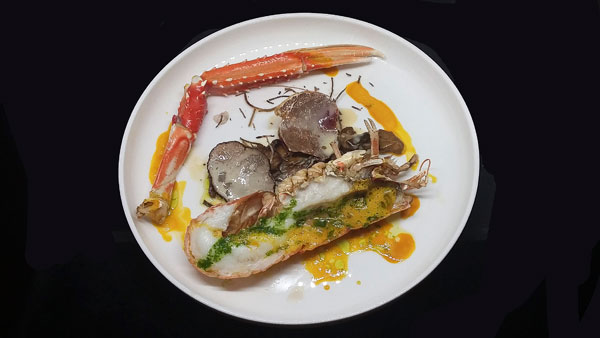 Roasted Langoustines with Mushrooms and Truffles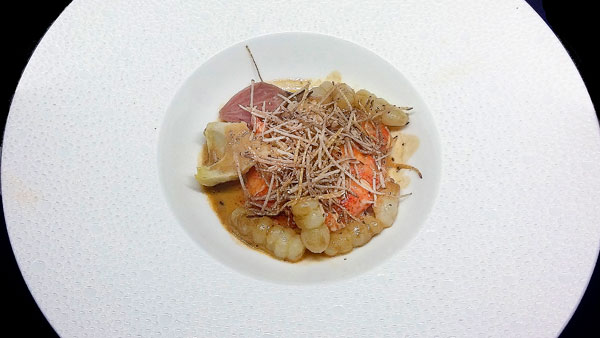 Lobster with Vegetables and Truffles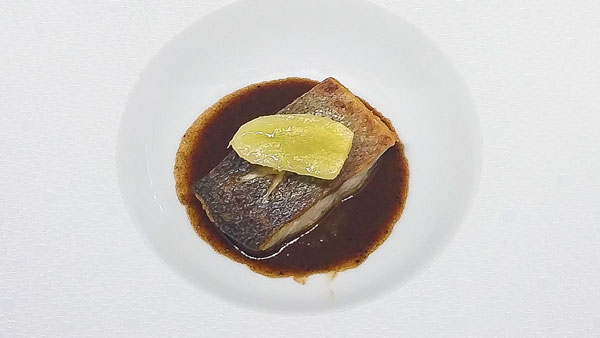 Bar with Truffles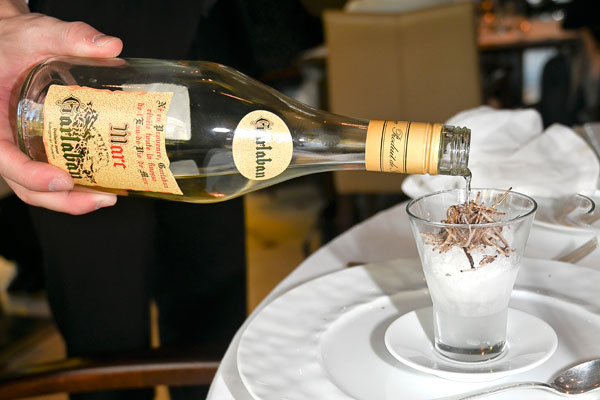 Truffled Granité with Marc de Provence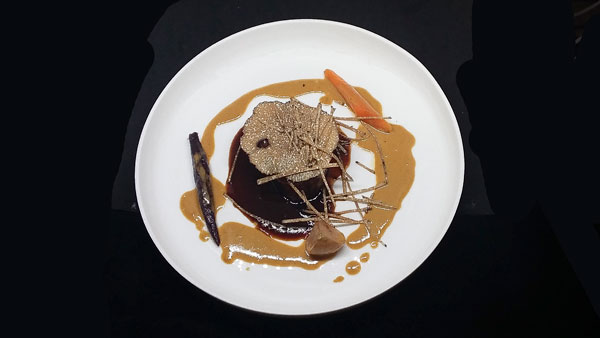 Fillet of Lamb with Truffles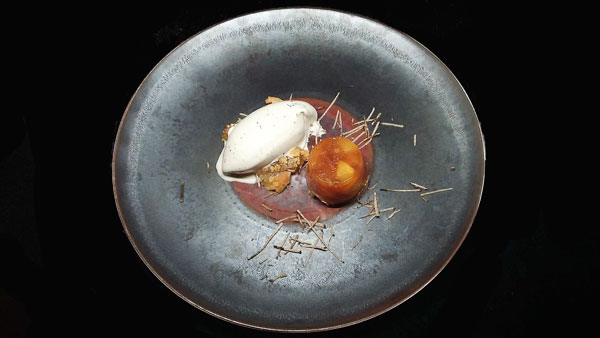 Tatin-style Apple with Truffles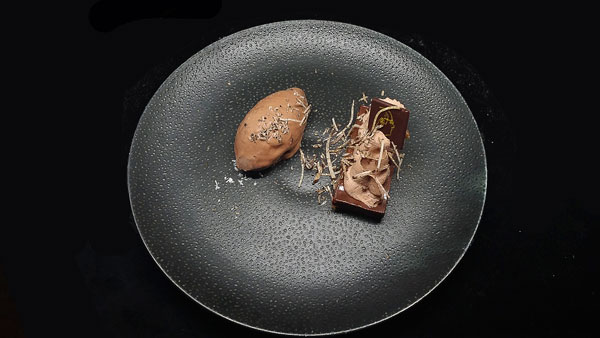 Chocolate delights
Baguette with Truffle and truffled Vanilla Ice Cream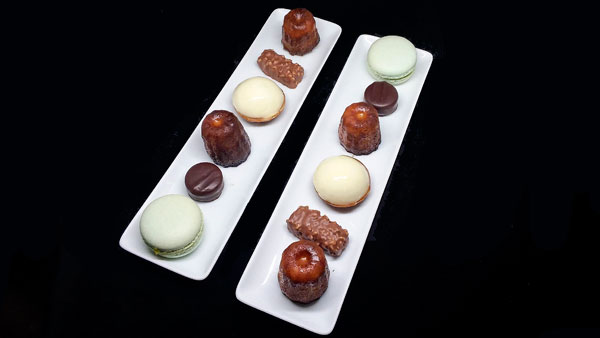 Mignardises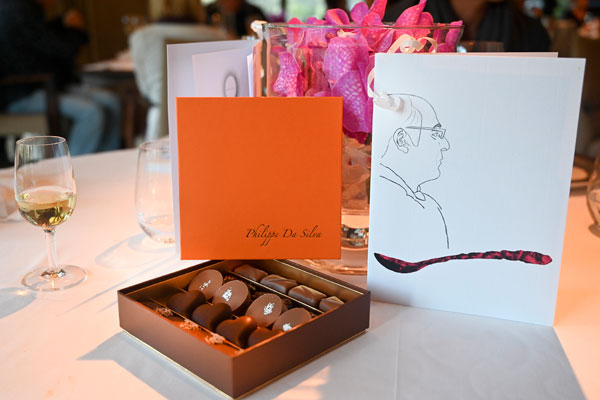 Chef's chocolates
Philippe Da Silva's beautiful houses
A cook in the soul, Philippe Da Silva forged his talent with a few mentors. At 14, he was apprenticed in Grimaud to Claude Girard at Les Santons, who gave him his first foothold in the trade and taught him the basics. Jean-Michel Bédier, at Julius in Genevilliers, then at Le Chiberta in Paris inculcated in him the rigor. He will then offer two Michelin stars to Le Chiberta. Jean Delaveyne, nicknamed the sorcerer of Bougival, revealed to him the secrets of inverted puff pastry and its cooking, as well as pastry cream. Maurice Lormeau, President of the Federation of Parisian Butchers, taught him the meat and showed how to choose it according to its color, its grain, its fat… Finally, Louis-Noel Richard, owner of Le Chiberta, taught him to open up to others.
A lover of Provence and its products
Whether he magnifies the simplest dishes or the most elaborate products, Philippe Da Silva always adds the personal touch that brings the craftsman closer to the artist, this touch of madness, this sense of balance in tastes, presentation, colors, materials, textures… that turn his plates into real carved paintings, in addition of the fireworks of flavors.
 Lover of good "produits du terroir", he often finds his products close to the Hostellerie, focusing on short circuits. Philippe buys from two small fishermen from Saint-Raphaël. If he picks up herbs from his garden, his lobsters and langoustines come from Brittany, his calf from le Limousin, his sweetbreads from Rungis. Over the years, the list of his suppliers has become a network of friends, with absolute reliability.
The Gorges de Pennafort, a work of art
"A restaurant is a celebration! The place must be cheerful, which is why I want a lot of fresh flowers." Philippe Da Silva says. "No canvases on the wall, curtains framing large bay windows, generous and welcoming armchairs, heavy white tablecloths, covering the leather and wooden tables and roses on each of them." Everything contributes to well-being and serenity. I really like the art deco, and I find the dining room sober and clean, refined but modern, in harmony with my cuisine…
On sunny days, from May to September, a large terrace is welcoming the guests with a bioclimatic pergola that allows to enjoy the view of the gorges whose rocks are constantly changing colors. Reddish in the summer, they bear hints of green in the autumn. When they are wet, they darken. We only placed one piece of art at the end of the terrace, nature takes care of the rest!"
Unique stay in Provence
Discovering or rediscovering Philippe Da Silva's cuisine means offering oneself a special moment out of time. To extend the pleasure and enjoy the Hostellerie, facing the pink wall of the Gorges de Pennafort, seven rooms occupy the floor above the restaurant. Three living rooms and three Junior Suites share the building attached to the Hostellerie. In a style and a contemporary, warm style and decor imagined by the creative genius of Geneviève Garrassin, owner of the Hostellerie de Pennafort, antique furniture, current materials and high-end equipment harmonize for a unique stay experience in Provence.
Sharing a paradise
The starred chef celebrated his 50th years in the trade in the spring and Philippe and Martine Da Silva celebrated 25 years of starred gastronomy and love of customers at the Hostellerie des Gorges de Pennafort with a sumptuous gastronomic dinner. The sense of celebration is part of everything Philippe does: "At Pennafort, I found my paradise that I share with those who come to take a break."
Hostellerie des Gorges de Pennafort
8660 RD 25
83830 Callas
Tél. +33 (0)4 94 76 66 51
Fragrant Diamonds at Hostellerie des Gorges de Pennafort in pictures
Click on pictures to enlarge – ©YesICannes.com – All rights reserved
Fragrant Diamonds at Hostellerie des Gorges de Pennafort
was last modified:
December 3rd, 2019
by