Marina De Bourbon presented Princess and Royal Style at TFWA-WE 2022, a collection of feminine fragrances with floral and fruity scents in a swirling bottle.
Marina De Bourbon, the French luxury brand of perfumes from Paris, has opened a new chapter in her perfume collection with Princess and Royal Style. Presented as a preview in Cannes during TFWA-WE 2022, this new, sweet, tender and sensual collection is already garnishing the perfume displays.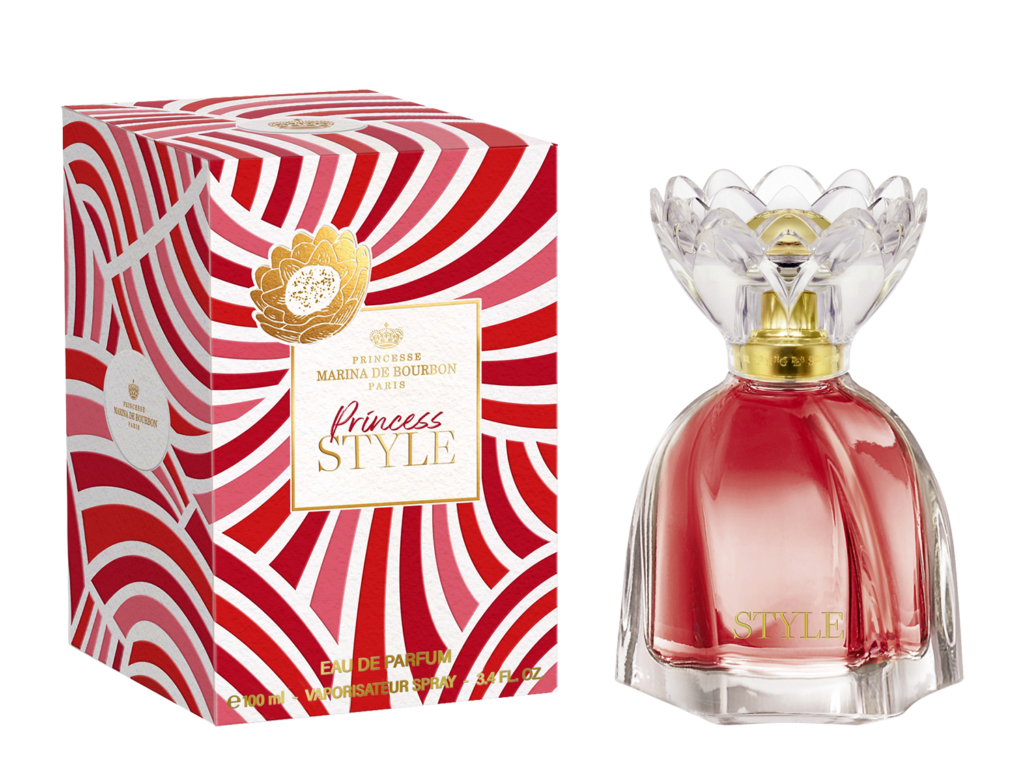 Quest of excellence and art de vivre
Marina de Bourbon is a French perfume house founded in 1994 by Princess Marina de Bourbon, whose husband, Prince André De Bourbon Parme, belongs to the House of Bourbon Parma, a Capetian family. Worthy of a fairy tale, the story of the Royal Highness Princess Marina de Bourbon relates her to a lineage whose fascinating destiny combines both a quest for excellence and a passion rooted in the art de vivre.

Timeless eaux de parfums
Passionate about fashion and a real Parisian icon, Marina de Bourbon inaugurates her first boutique in Paris in 1990 to present her latest Couture and accessories creations. Building on her success, she created in 1994 a line of perfumes in her name. As an aesthete, Princess Marina de Bourbon has a vision of timeless fashion and develops an olfactory universe in her image.
Today, the royal brand represents a line of more than 15 elegantissime fragrances. Their bottles are created by great crystal glass masters and are presented in luxury boxes and cases as parfumeurs-gantiers and fashion merchants used to do in the eighteenth century for the Court of Versailles.
Bottles created by master crystal makers
Today, the royal brand represents a line of over 15 elegant perfumes. Their bottles are created by great master crystal makers and are presented in luxury boxes and cases, just as the perfume makers and fashion merchants did in the 18th century for the Court of Versailles.
Rediscover the spontaneity of being oneself
The Style collection was conceived as an olfactory wardrobe for today's modern princesses, a fragrance to be worn according to the mood of the day, the emotions… Princess Marina De Bourbon wanted Royal Style to be a good mood, mischievous fragrance, that joyfully propels you through life. "I wanted to create like a magical filter which dresses the Parisian princess of today with laughter and happiness. A magical filter that would let you live with the carefree spirit of tomorrow and rediscover the spontaneity of being oneself for the time of a pshiit!"  For this new fragrance, Marina wanted to give pride of place to modern princesses, to those irresistible and lively women, with sensual magnetic charm. Royal Style is the fragrance that creates a unique style for those who dare to take the leap in the whirlwind of life!
Royal Style, a fruity floral based on the pear tree flower
The fragrance with its shimmering, full of charm colour, is a fruity floral, with a fresh and mischievous top note that brings you in a good mood from the very first notes. The blackcurrant fuses joyfully with mischievous bergamot, rounded off by a tasty pear. A chic heart, with a mischievous charm, is composed of a delicate rose, enhanced by a luminous jasmine. The pear blossom, the talisman flower of this fragrance, chosen for its refreshing and cheerful facets, is a subtle reminder of the fruity notes.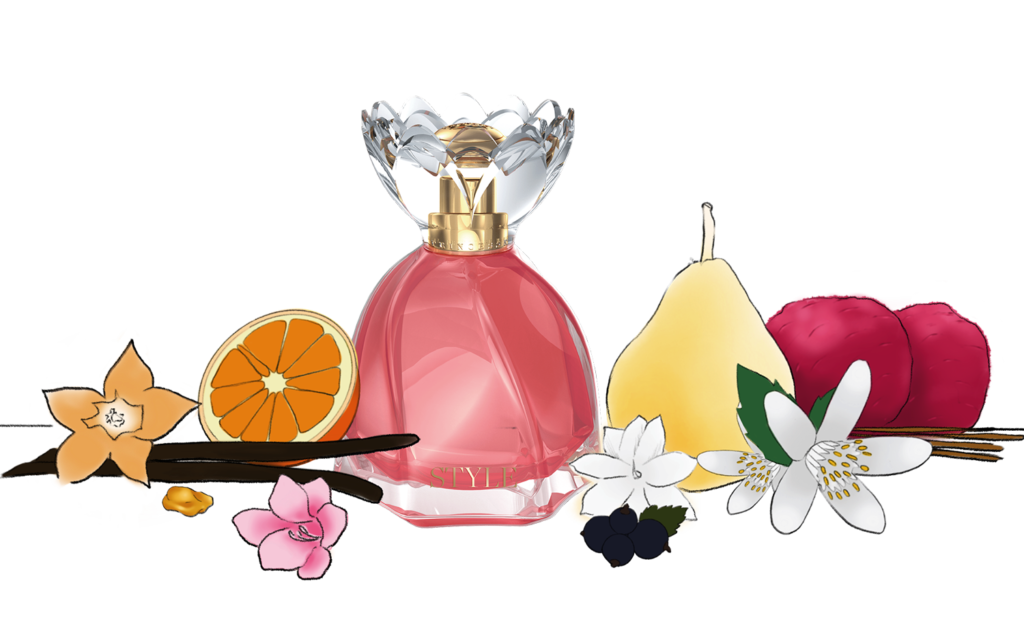 The Royal Style woman, chic and mischievous
A royal scent, which dresses in a tender and chic dress; the creamy musk accords mingle with the warm, deep notes of cedar and sandalwood which continuously diffuses a sensation of sweet good mood. The Royal Style woman spreads good mood around her, likes to have fun with her friends, is mischievous, dresses in Parisian chic, comfortable, casual style…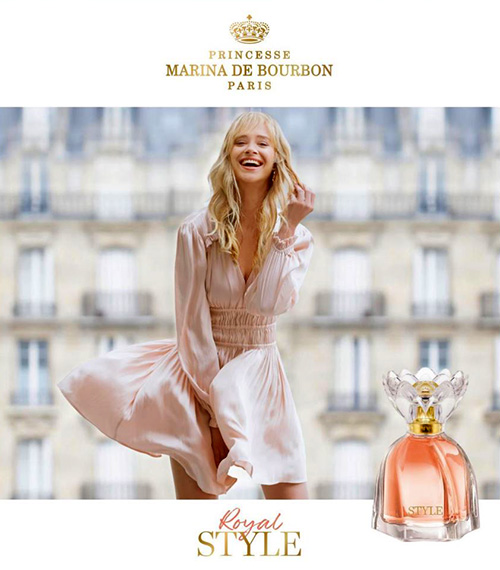 Princess Style, a fruity oriental floral based on orange blossom
Marina has created a fragrance that exalts a crazy desire to live, to see, to feel, to seduce… for oneself. "I wanted a vibrant perfume, without limits, without constraint, that would irresistibly draw into the movement of life. An immediate perfume made to smile and made to create desire. A captivating fragrance that would impose its personality and style aa soon as it would dress the skin."
The Princess Style woman plays an irresistible, always seductive woman, she likes to go dancing, she likes to attract attention, she enchants with her smile, she wears more elegant, more seductive outfits…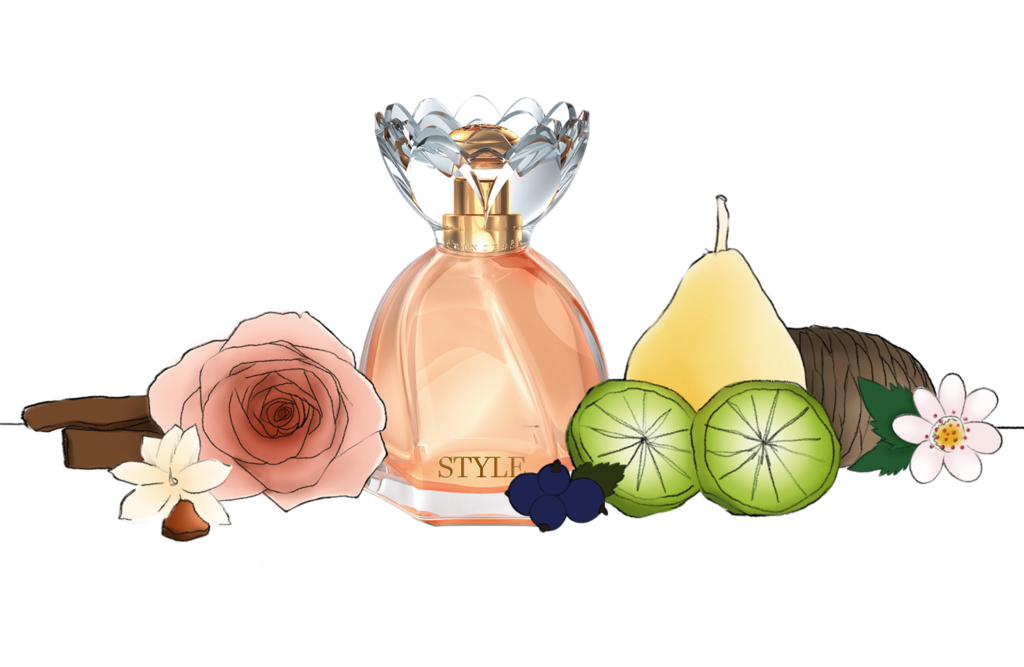 Hypnotic femininity
A fruity notes, but more colourful than the Royal, a sunny hook that carries and invites movement from the first joyful and sparkling bursts of pear, mandarin and blackcurrant. The heart of the fragrance is as tempting as a seductive smile, with notes of freesia and jasmine twirling between them in a seductive finish. The orange blossom, the embleme of this accord, chosen for its bewitching facets, stylizes this floral bouquet. An opulent, sensual trail with a delicious fragrance awakened by burning vanilla. The smoothness of the raspberry sorbet, enveloped by a burning vanilla, caressed by the woody notes of vetiver and ambroxan, brings all its hypnotic femininity to the perfume.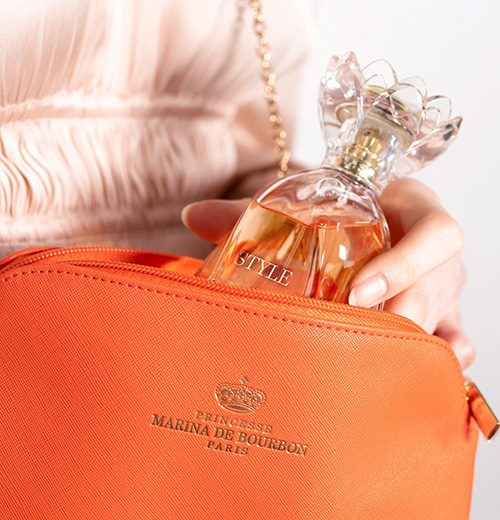 A jewel-like bottle
Cut like a jewel, the new bottle of the collection joins the House's collection of jewels. The subtle folds of a swirling dress create a delicate movement, sublimating femininity and the Couture side. They are an irresistible invitation to take the plunge, to follow one's desires without concession. The flower on the top with its chiselled petals (the pear tree flower for Royal Style, and the orange tree flower for Princess Style) gracefully crowns this master piece. It symbolises the Talisman flower of fragrance, the one that brings its laughing and seductive energy.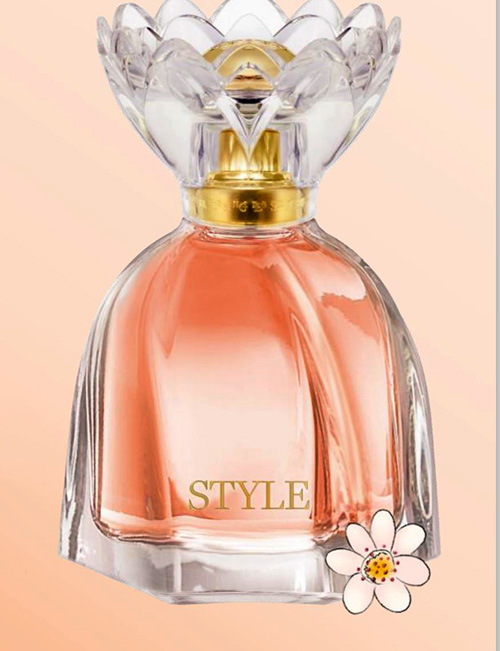 Designed as a wardrobe
The Princess and Royal Style collection of fragrances, designed as a wardrobe, will surely be enriched with new olfactory outfits.
Marina de Bourbon
25, avenue George V
75008 – Paris

Marina De Bourbon Presents Princess and Royal Style at TFWA-WE 2022
was last modified:
October 19th, 2022
by