Wonderstruck by Todd Haynes opened the 70th Festival de Cannes with a masterpiece of cinema: the emotional journey to New York of two children towards a better life.
Wonderstruck, by American director Todd Haynes, has literally marveled the festival-goers with his moving story, the original montage of black and white and color footage in distant periods of 50 years, perfectly reconstructed epochs with sublime decors, a music that perfectly matches the recomposed past of the narration and magnifies it. Every page turns and your devour this book on the world of childhood, friendship and family in the urban landscapes of New York.
The Art of Fugue
Two years after Carol, Todd Haynes returns to Cannes with Wonderstruck, a masterpiece of cinema: Brian Selznick's scenario – after his novel – is staged by perfect framing, artistically controlled lights, sometimes in chiaroscuro and blurred touches. Alterning color and black and white, the film depicts in successive small paintings the lives of two children. Ben -11 years old – lives in Gunflint, Minnesota, and remains inconsolable from the death of her mother and Rose – of the same age – isolated and lonely because of her deafness, lives in Hoboken, New Jersey. Weaving the plans to each other, Todd Haynes practices – like a musician – the Art of Fugue, to describe the journey of these children to New York, which holds all hopes.
Life's Cabinet of Wonders
The lives of Ben (Oakes Fegley) in 1977 and Rose (Millicent Simmonds) in 1927 take the turn of a common destiny 50 years away, and the intersection of the two universes occurs around a museum, a kind of Cabinet of Wonders of life. Since his mother, a librairian, died in an accident, Ben feels lost and dreams at the stars as well as finally meeting his father whom he never knew.
With her father who seems to blame her for her birth deafness, Rose feels lonely and misunderstood and has no friends. At 50 years of distance, deafness will bring the two children closer, for Ben, having found a clue that can lead him to his father, is struck by lightning when phoning to explore this trail and becomes deaf.
American Museum of Natural History
Having hardly recovered from his accident, Ben secretly goes to New York with in his pocket the address of a bookstore as a clue. Rose, who is fond of an actress (Julianne Moore), learns that she is going to play in New York, escapes from her father and runs away to the Big Apple. The two children ventured into the dangers of the big city, risking everything to find what they miss… Their destiny suddenly crystallizes around the American Museum of Natural History where the fate takes them.
Wonderstruck is a film full of emotions, complex, touching and beautiful. A clap of thunder and a stroke of genius at the beginning of the competition in Cannes.
Wonderstruck by Todd Haynes
After Brian Selznick's novel (author of Hugo Cabret)
B & W and color – 1h57 – In competition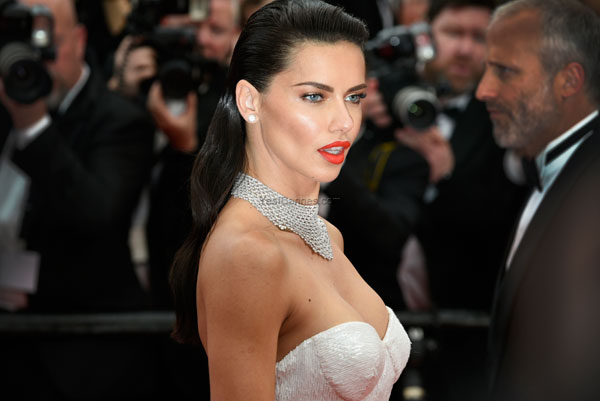 Wonderstruck and Nelyubov Red Carpets in pictures
Click on pictures to enlarge – © YesICannes.com – All rights reserved
Marvel at Wonderstruck at Festival de Cannes
was last modified:
May 18th, 2017
by