Dorcel TV, the cham channel leader in the European market with 2 million subscribers, celebrated 10 years of sexy entertainment at MIPCOM 2016 in Cannes.
Dorcel TV and its creator Marc Dorcel came to MIPCOM in Cannes to celebrate the 10 years of the erotic entertainment channel. In a charm and glamor night organized by the channel, alluring sexy dancers in thongs and feathers with décolletés coquins and fishnet stockings have posed for a very undressed photocall in the company of guests eager to take picture of the sexy ladies. They then graciously evolved in the area of the nightclub Les Marches, atop the Palais des Festivals in Cannes.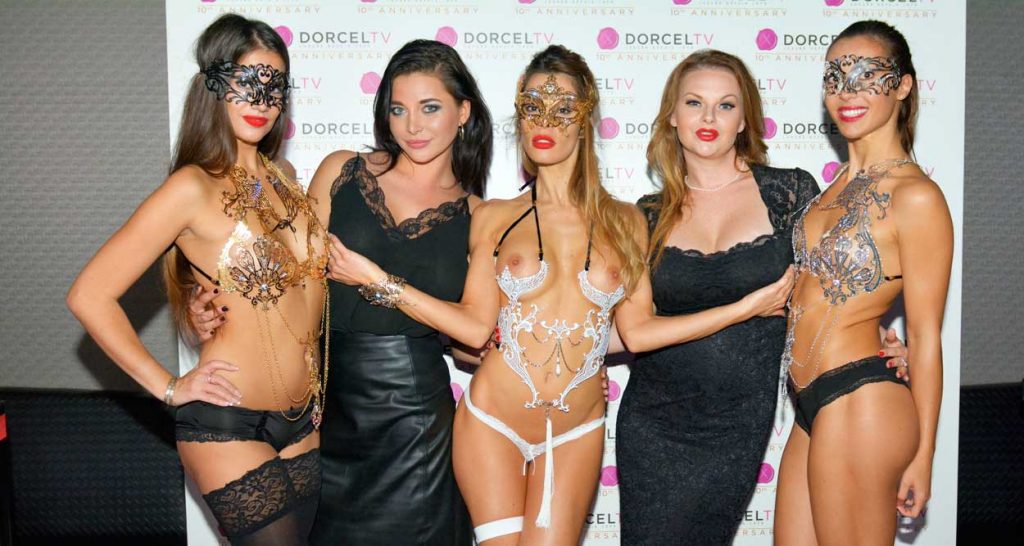 A clearly growing demand
Dorcel TV is meeting an increasing demand from consumers for X program. At a time when over 91% of adults have already watched X programs, out of which 57% as a couple, the channel responds to the demand of viewers to watch at home some quality content, opening to a chic and sexy universe, both intimate and exciting. Concerned about its editorial policy, though adopting a mischievous tone and an elegant and glamorous look, Dorcel TV has definite strict specifications in terms of respect, sexism and violence.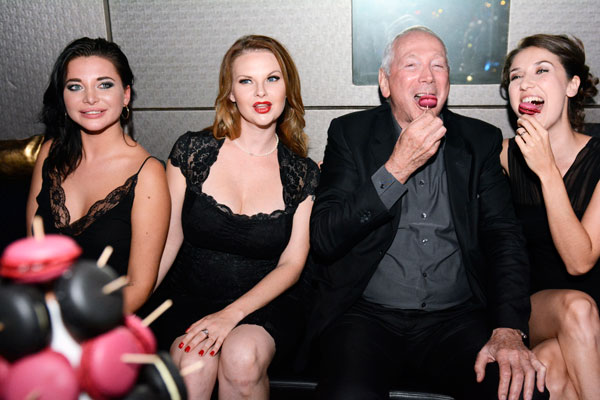 Twelve torrid films a day
Founded on March 1st, 2006, Dorcel TV is a thematic channel which managed to get a place in the sexy entertainment world. It even became a leader in the European market with 2 million subscribers. Dorcel TV is broadcast 24/7, in HD format, in 4 languages: French, English, Spanish and Polish. Distributed by 135 operators including IPTV, cable, satellite… the channel is accessible anywhere and on any screen.
Each day, the channel offers twelve films from a selection of the best international productions and four erotic programs: Inside Sex, Adult Only, Making Of and Pornstar. Not to mention Nephael, the charming host…
To celebrate its ten years, Dorcel TV offers a special anniversary programming: the 100 best international X films will be screened in October and November.
Charming host create complicity
Dorcel TV, the adult channel, wants to be the channel accomplice of cuddling nights. Its sexy and high-end entertainment, presented by charming hosts includes daily amazing stories, hot shows and movies selected by a one of the best known producer, Marc Dorcel.
Dorcel TV is a clever erotic mixture that get men in a sexy mood while seducing women. Nephael, the charming host, both sexy and bubbly, maintains a complicity with the viewers in a glamorous and roguish tone. She directly speaks to them and makes them interact, creating a sexy, elegant and proximity atmosphere.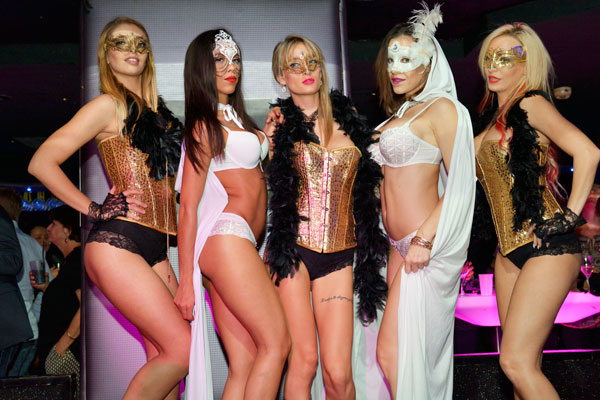 Chic and shock programs
Sex Inside is the broadcast of secret nights! A reporter with camera infiltrate the ultra-private libertine parties. Adult Only broadcasts reports around the world – Barcelona, Las Vegas, Budapest …; the sex reporters visit the hottest erotic exhibitions in the world. Making Of is an inside-out X cinema: the broadcast shows what's behind the scenes of international X blockbusters. With Pornstar, the stars are baring all: glamorous, rebellious, exhibitionist, famous… the celebrities reveal their body – and soul – for intimate moments.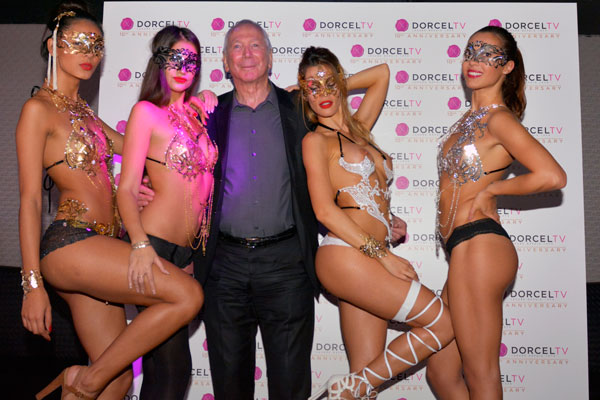 About MIPCOM
MIPCOM is the largest annual global market for entertainment content for all platforms. Each fall, the major players in the television industry around the world converge to Cannes to create a new world of entertainment. For four days, meetings, screenings, conferences and opportunities help to achieve many partnership and co-production agreements. The programs for children open the event with the MIPJunior where all international buyers, distributors and producers showcase or discover new content at the largest international market for youth programs.
Click on pictures to enlarge – ©YesICannes.com – All rights reserved
Dorcel TV: Ten Years of Charm at MIPCOM
was last modified:
October 28th, 2016
by