At Cannes Lions Entertainment 2018, Kevin Costner presented the modern western series Yellowstone he is starring in, produced and broadcast by Paramount Network.
On invitation by Paramount Network, producer and distributer of the series Yellowstone, Oscar winner Kevin Costner attended "A conversation with Kevin Costner from Paramount Network and Yellowstone", hosted by Niels Schuurmans, CEO Paramount Network at Cannes Lions International Festival of Creativity on June 21, 2018, the very day after the series premiered in the U.S.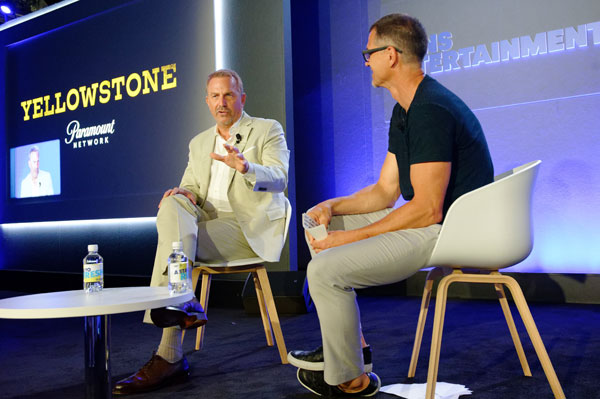 Modern-day ranching is alive and well!
In Yellowstone, Paramount Network first original drama series, Kevin Costner embodies John Dutton, a tough, smart kind of a "king" reigning over America's largest contiguous ranch, trying to keep his family, business and land together. "Modern-day ranching is alive and well, and most of the work is done on horse back", Costner said. John Dutton is a tough cookie standing for the american west values, a mind set requiering "a level of unpredictibility and danger". The sreenplay of the series is from director/screenwriter Taylor Sheridan (Sicario, Comancheria, Wind River…)
You have to stand for something!
When evoking his carrer ans roles choices, the star of Dances With Wolves, Bodyguard, The Untouchables… said: "No one confuses me for anything other than American". He then refered to the time in America "where if you were tough enough, smart enough, vicious enough, you could grab a land and make it yours." He then menionned the displacement of American Natives, who didn't yet recover. Costner explained he like roles expressing "you have to stand for something", and as an example, he mentionned one of the last scenes of Giant, when Jordan Bénédict (Rock Hudson) gets into a fight with a bartender who refuses to serve a hispanic couple, thus becomin his spouse's hero.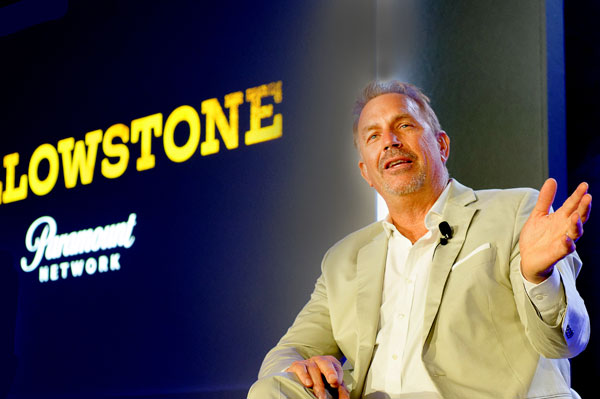 Looking for secret universal feeling
Kevin Costner was once a marketing executive. Got on the subject by Niels Schuurmans, Coster said: "marketing is about looking for a secret. after reading a good book, hearing a nice song, we want to share some kind of a little secret. I'm looking for secret universal feeling. And I feel in my heart that Yellowstone has a secret!"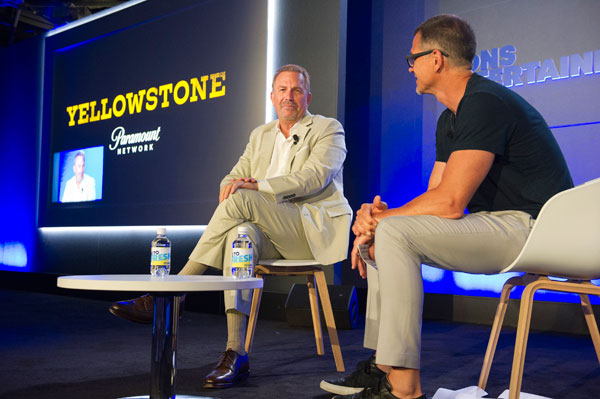 Selfies with the public
In this time of Football (Soccer) World Cup in Russia, when asked by Niels Schuurmans: "What's wrong with American soccer?" Costner simply answered: "Others countries are better…"
At the end of the conversation, Kevin Costner, always so affable and friendly, indulged in a couple of selfies with the public, mostly some female admirers.
Kevin Costner, A King at Cannes Lions Entertainment
was last modified:
July 5th, 2018
by