Naomie Campbell – nicknamed "the tigress" – unveiled at Cannes Lions 2018 her great heart and involvement in many cultural and humanitarian projects in a discussion with British broadcaster Tania Bryer
At Cannes Lions 2018, Naomie Campbell, the famous English superstar top model of Jamaican descent, nicknamed "the tigress", came on June 20 to the Grand Auditorium of the Palais des Festivals in Cannes to talk with British broadcaster Tania Bryer about her new mission: to create a platform for emerging designers. For the occasion, Naomie wore a striped white jumpsuit, which revealed a beautiful bare back, and dotted shoes.
First black model on the cover of French Vogue
The main topic of the conference was how fashion is influencing culture. One of the best-known and best-paid models in the world was as relevant as she was in the '90s. The lady who was the first black model on the cover of French Vogue can boast of having opened the fashion world's doors to non-white mannequins. She also used her celebrity to write a book, did a bit of acting in several films, created 16 perfumes, took part in a reality show and even recorded an album.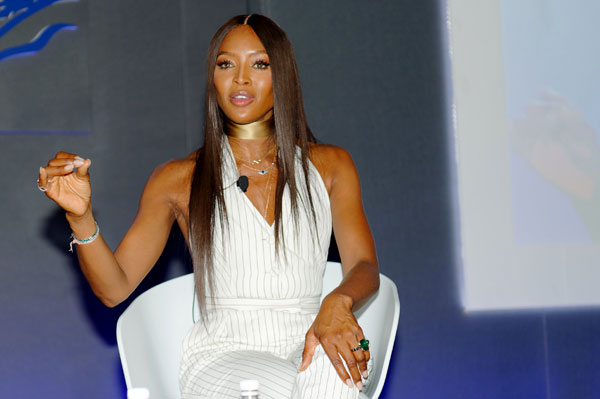 Create a platform for young black designers
As a human rights defender, "the tigress" has also raised millions of dollars for humanitarian causes such as AIDS research. She also visited the Za'atari camp in Jordan, home to about 80,000 Syrian refugees.
In front of a packed auditorium, Naomie Campbell spoke with British broadcaster Tania Bryer about her new cultural project: "I want to help young emerging creators to be known". The top said it was time to help the lesser known designers to make a name for themselves: "I want to set up this platform because not everyone can go to all Fashion Weeks around the world and invest money to show what they are doing. We thus need to find other ways, such as creating a platform for young emerging designers who have no way of showcasing their creations, and present them to online stores ".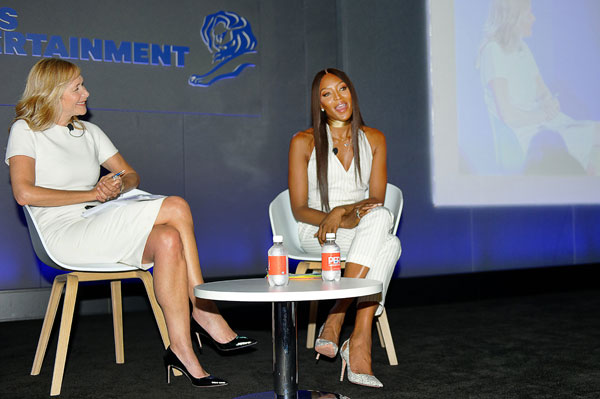 Pushing back the limits of the impossible
The top is also committed to doing its utmost to promote ethnic and cultural diversity in the fashion world, which she still considers to be far too closed.
Naomie Campbell, whose desire is to promote the fashion world she finds too close to non-white creators, concluded her interview with Tania Bryer with theese words: "My life has been full of challenges, but this is what I like. It pushed me to go even further. "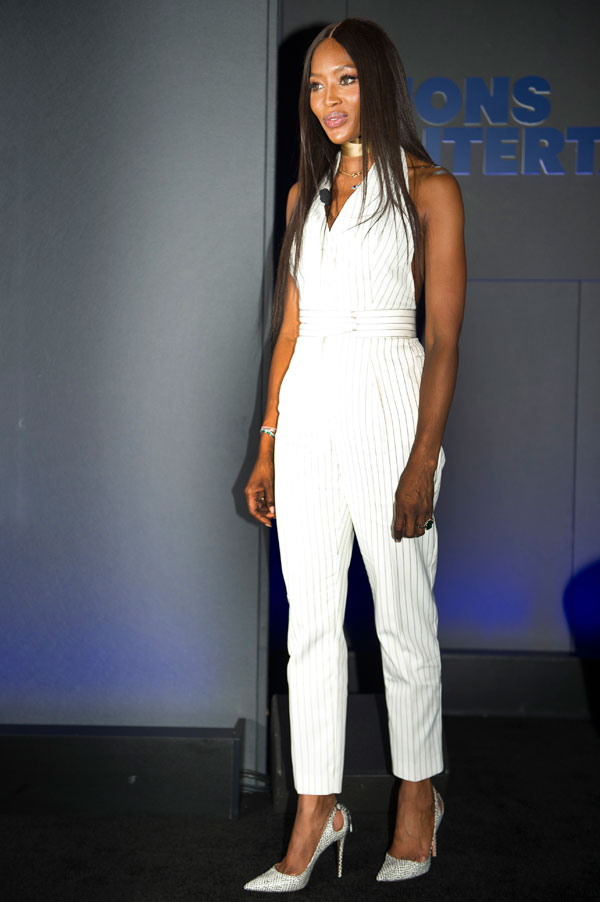 Cannes Lions 2018, Naomie Campbell Tender-hearted Tigress
was last modified:
July 5th, 2018
by