McKinsey and Company's seminar "Redefining Creativity in the Data Driven Age" at Cannes Lions on June 18, 2018, hosted by Brian Gregg and Jason Heller, urged CMOs to integrate as quickly as possible IT in their marketing.
At Cannes Lions 2018, Brian Gregg (co-leader of McKinsey's Marketing Service Line within North America and the Retail/Consumer sector on the West Coast) and Jason Heller (Partner and global lead of the digital marketing operations and technology practice at McKinsey and Company) discussed how the best performing marketing organisations make creativity thrive in the data driven and agile era. With that conclusion: incorporating AI in marketing means doubling ROI.
Idlers, Isolators and Integrators
In the data driven era, the definition of creativity is evolving according to IT and the latest innovations in Artificial Intelligence (AI). McKinsey's research of 450 Chief Marketing Officers (CMOs) allowed to set three behaviours among them: Idlers, who wait and see, Isolators, who deny any relationship between data and creativity, and Integrators, who use data to "raise the bar on creativity". After the two pannelists who unveiled the research by the management consulting firm, incorporating data and analytics into the creative process improves the customer experience and doubles revenue growth.
Global profit pool of 1 trillion $
A majority of CMOs belive that data is actually enhancing creativity and blending AI and creative into briefs is bringing a modern consumer insights capability and new ideas. After McKinsey, early adopters of AI should share a global profit pool valued at one trillion dollars. Brian Gregg and Jason Helle unveiled their recipe for growth: integrate data and creativity, be agile and hire whole-brained talents.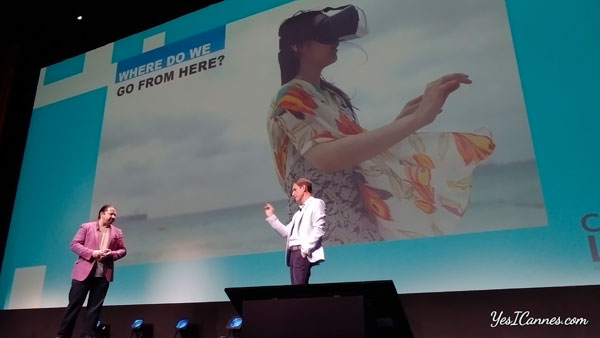 Mixing data and creativity people
Marketing and IT people have to collaborate – as quickly as possible – on a shared vision, in flat team, an organization structure with few or no levels of management between management and staff. Decision-making should be made with less supervision but emphasis on employees increased involvement in the process.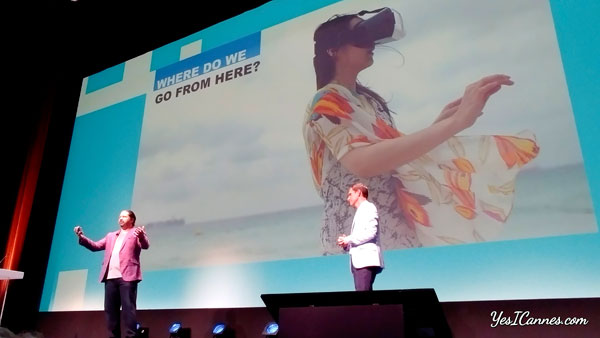 Breaking down silos to gain agility
In a world hyper-connected with cellphones, internet, data silos packed with information keep teammates from communicating effectively, and work collaboratively towards common goals. In an agile business, sales and marketing have to work seamlessly together. Finding the gaps and conflicts between groups, is help teams to have same agendas, cultures and processes.
Seek whole-brained talents
Combine creative and data takes whole-brained talents, harnessing the portential of both sides of their brain: creative and rational. Make sure to hire the right, whole grasping talent with brains that can be thought out, in sync with the rapid pace of technological changes.
McKinsey at Cannes Lions: AI Doubles Revenue Growth
was last modified:
July 4th, 2018
by