The fragrance Mercedes-Benz Woman was launched by Mercedes-Benz and ‪INCC‬ during the TFWA WE-2016 at a cocktail party at the Majestic Barrière in Cannes.
Mercedes-Benz Woman, the new Mercedes fragrance, created like the previous ones by the company INCC, is a floral oriental with a generous sensuality, with heady and captivating scents. The new fragrance, a tribute to womanhood, was presented during the evening by Rémy Deslandes, CEO of INCC. He then gave the floor to Andrea Finkbeiner-Müller, President of Mercedes-Benz Accessories and Honorine Blanc, the Maître Parfumeur behind Woman, who spoke of her creation on sale in 2016.
The best or nothing for women
As usual, Mercedes-Benz and NCIC present their perfumes during the TFWA-WE at a cocktail party at the Majestic Barrière. With a lot of buzz, Rémy Deslandes, with his unique talent and English accent, launched the evening before leaving the floor to Andrea Finkbeiner-Müller, President of Mercedes-Benz Accessories, who came to Cannes for the first time. Andrea Müller-Finkbeiner explained that: "Women are a major target for Mercedes Benz They are becoming more independent, wealthy and successful, and even if they don't buy the car, they influence the decision at the purchase. The She's Mercedes initiative was launched to offer female clients the best or nothing!"
Mercedes-Benz Woman, hommage to femininity
Honorine Blanc was in India last year and her senses were impressed by its exotic scents, fresh, pure and sensual. On her return, she decided to create a perfume in tribute to femininity based on the flowers she smelled during her trip to India, with as much knowledge as intuition and sincerity.
Woman is structured on a bouquet of white flowers: Sambac Jasmine, very intoxincating and intense, Jasmine Petal for its softness and sensuality, and the Orange Blossom for its powdery, warm hints and its wake. On top of this bouquet of freshness, the famous Maître Parfumeur has added Blackcurrent Leaves, on comes the pulpous of the Pear. For luxury, Honorine Blanc brought a rich and sophisticated accord of Sandalwood, Vanilla, Musk and Cashmere Wood, which extends this gourmand and addictive bouquet, which will dress women with a fragrant aura, highlighting the power and the delicacy of their personality.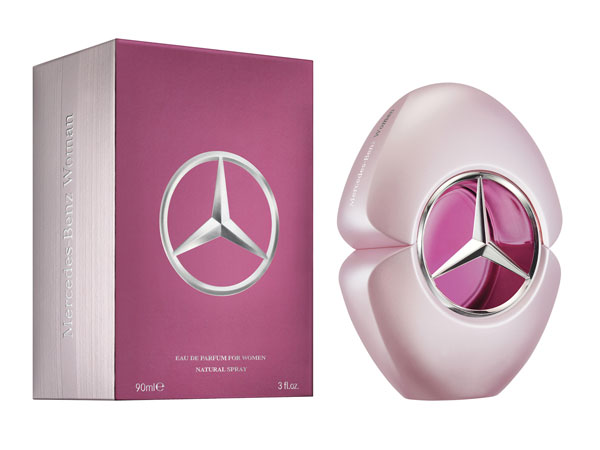 The object of desire
Curvaceous and sensual, the bottle of the perfume Mercedes-Benz Woman is a one-piece inspired sculpture, designed with the precision and the requirement of a contemporary object. At the heart of the pearly bottle with velvet touch, the transparency of glass showcases, in its center, the legendary star.
The Mercedes-Benz Woman range comes in Eau de Parfum Natural Spray: 30ml, 60ml, 90ml and Body Lotion Eau de Parfum 200 ml.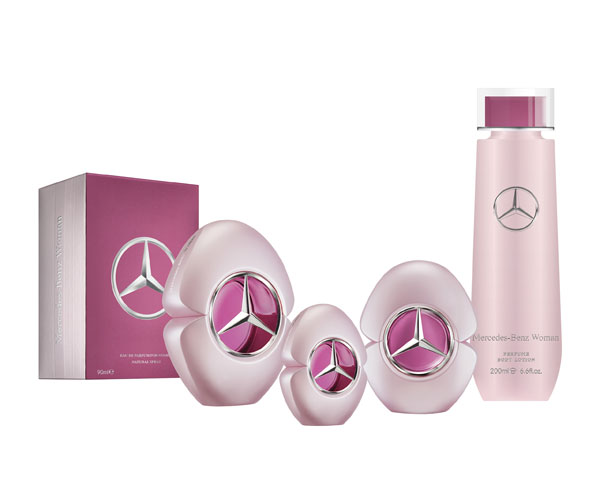 At the launch of Mercedes-Benz Woman, Mercedes-Benz and NCIC celebrated the incredible number of bottles sold to date since the first perfume launched in Cannes in 2011: the three millionth perfume bottle just left for Korea.
Mercedes-Benz Woman at TFWA-WE 2016
was last modified:
October 19th, 2016
by