Splash and Bubbles, the new animated series by John Tartaglia, was screened as world premiere at MIPJunior 2016, at the Grand Hyatt Hotel Martinez in Cannes.
Splash and Bubbles, presented as world first at MIPJunior 2016, is an animated series produced by The Jim Henson Company (Dinosaur Train, Sid The Science Kid, Doozers) and Herschend Enterprises (Dollywood, Harlem Globetrotters). Splash and Bubbles, created by John Tartaglia (Imaginocean, Johnny and the Sprites), will be broadcast in early fall 2016 in the US on PBS KIDS.
Discovery and exploration of the oceans
The animated series Splash and Bubbles is for children from 4 to 7 years. The 80 episodes of 11 minutes each were designed in a fun and educational way, unlike other animation series whose decor is the underwater world. Through comic characters and a series of twists on background of Motown music (soul and pop), children around the world can discover and explore the oceans in company of their new friends.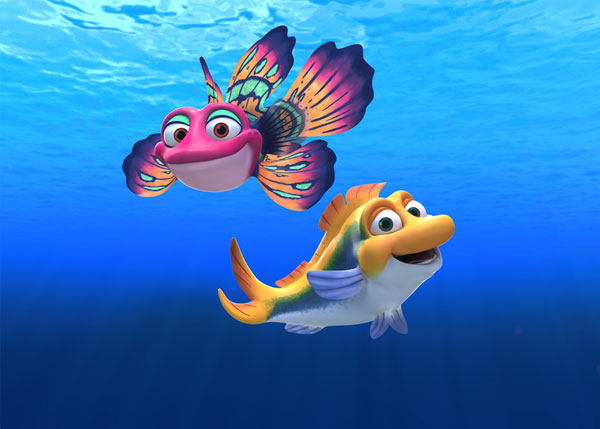 Marine biology and ocean sciences
The series comes from a revolutionary digital technology enabling the creators to make real-time animated movements on the characters, which offers a more lively and spontaneous animation, a unique and innovative vision in the traditional animation landscape. Following the advice of a panel of experts in marine biology, digital developers and educators, Splash and Bubbles teaches children the basics of marine biology and ocean science while stimulating their social and emotional creativity.
Friendship between a fish and a dragon
Splash and Bubbles tells the adventures of Splash, a yellow fusilier fish, who crossed all the oceans before reaching Reeftown where it meets Bubbles, a mandarin dragon with orange and electric blue colors, reflections of its lively and cheerful personality.
Until Splash's arrival, Bubbles and the whole aquatic community in Reeftown have no idea of the outside world beyond the reef. Together, Splash, Bubbles, and all their friends go to explore the seabed, to try to make new friends and learn about other ways of living, so different from theirs. A series of underwater adventures in the long term that celebrates the importance of difference and diversity.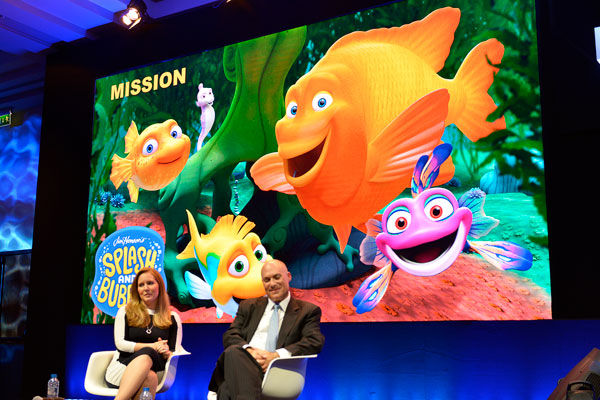 About MIPJunior
The MIPJunior is the international market for youth programs. Taking place in Cannes just before MIPCOM, it is the key rendezvous of producers and distributors of youth content for television, cinema, Internet and digital media. 500 buyers watch more than 1,000 titles in the largest digital library of its kind in the world, making of MIPJunior the place to be for leaders wishing to submit project or acquire the latest programs.
Splash and Bubbles, Ocean of Diversity at MIPJunior
was last modified:
October 25th, 2016
by