The Festival International des Jeux de Cannes celebrated thirty years of promoting the universe of play and the enthusiasm for the pleasure of playing.
At the Festival International des Jeux de Cannes, the public came to play with passion, discovering or rediscovering games bringing pleasure of playing in all forms. The ever-increasing number of tournament aficionados, board games, video or reflection games have walked for three days the red carpet of the Palais des Festivals in Cannes, turned for the occasion into a giant games library. An event, always richer in discovery, more entertaining and always free!
Discover hundreds of games
More than 3,200 professionals and 400 exhibitors, including authors, illustrators, publishers, distributors, specialized boutiques as well as ludic federations and associations have played the game of the great Cannes event, unanimously recognized and now unavoidable.
To the delight of visitors, 30,000 m2 was dedicated to board games, video games and professional spaces. The festival goers were able to discover hundreds of games including over 100 premières and share moments of exchange and strong emotions.
The edition 2016 of the Festival International des Jeux de Cannes saw 10,000 competitors and champions from around the world live with passion their annual event, one of the most popular in the calendar of international tournaments.
The treasure hunt and evening Timeline Cannes & Cinéma, organized on the occasion of the thirtieth anniversary were attended by 10,250 participants.
An active participation expressed by the 44,000 connections on the new application FIJ Cannes.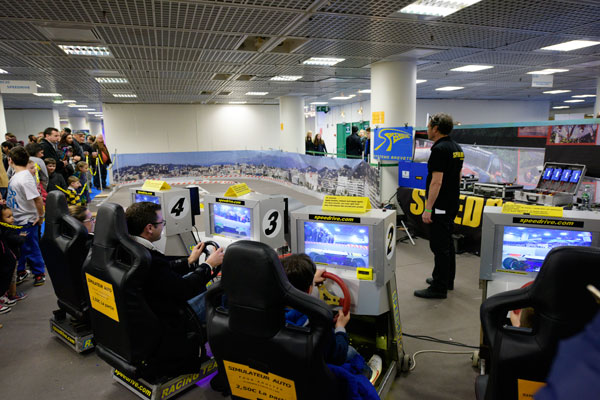 A Cannes & Cinéma anniversary
For its 30th anniversary, the Festival International des Jeux de Cannes paid tribute to the 7th art! In a box with the color of Red Carpet, the hit Timeline comes back in Cannes & Cinema version. This symbol of the "French touch", adapted by the author Frédéric Henry and the illustrator Pierô, is about "palmed" movies and those which had gained some notoriety during the Fortnight.
The festival also showed solidarity through the organization of a charity lottery: 840 participants helped earn 23,270 euros for the Adrien association, an organization that helps sick children.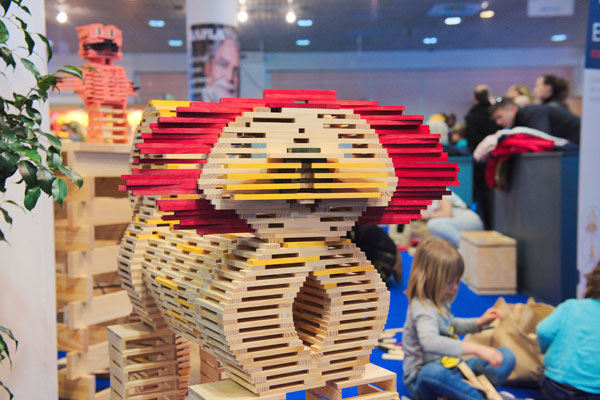 The winners of the As d'Or (Golden Aces)
As d'Or – Game of the Year – Mysterium
A game by Oleg Oleg Sidorenko and Oleksandr Nevsky, illustrated by Igor Burlakov and Xavier Collette, edited by Libellud.
As d'Or – Game of the Year: Child – Maître Renard
A game by Frederick Vuagnat, illustrated by Castel Ruz, edited by Superlude.
As d'Or – Game of the Year: Expert – Pandemic Legacy
A game by Matt Leacock and Rob Daviau, illustrated by Chris Quilliams, published by Filosofia.
The next event for gaming enthusiasts will take place from February 24 to 26, 2017, at the Palais des Festivals in Cannes.
www.festivaldesjeux-cannes.com
Click on pictures to enlarge – ©YesICannes.com – All rights reserved
Thirty Years of Festival International des Jeux de Cannes
was last modified:
March 23rd, 2016
by