Antibes Celebrates Yachting is a Yachting festival, a professional event to open up on April 24 & 25 the 2015 season of the grand Yachting in the Mediterranean.
On April 24 & 25, Antibes Celebrates Yachting 2015 will celebrate Yachting and host fine yachts, captains, crews and professionals. Whether to dream or doing business, this event will bring together visitors from around the world in the largest marina in Europe, the Port Vauban and its famous Quai des Milliardaires.
A challenge faced by professionals
At the cancellation of the Antibes Yacht Show, the ASAP (Support association for the development of the Port of Antibes) spontaneously took up the challenge of organizing at short notice "Antibes Celebrates Yachting", a real feast dedicated to the Yachting industry, captains and crews.
ASAP has developed a concept of event more targeted on professional, friendlier and more attractive for crews.
The concept
Antibes Celebrates Yachting is a professional meeting hosting some 40 companies to date, organized on the Bastion Saint Jaume around four major themes:
– A meeting between professionals and captains on a speed networking concept
– A job and services for crews fair
– Useful and interactive seminars for captains and professionals
– A permanent conviviality opened to the Yachting industry in communion with the city and Antibes people.
Highlights will include a captains pétanque competition, a giant barbecue on Friday night, an English Breakfast on Saturday morning and a Gala Dinner on Saturday.
Prestigious partners
The support of a major inter brokers associations (MYBA) and the IYCA has allowed Antibes Celebrates Yachting to host from 15 to 30 yachts. Several sponsors from Yachting provided support to this event, including:
Hill Robinson – Yacht Management & Crew – Antibes
Northrop & Johnson – Brokerage and Yacht Management – Antibes
Riviera Yachting Network – Professional Association – PACA Region
Compositeworks – Shipyard – La Ciotat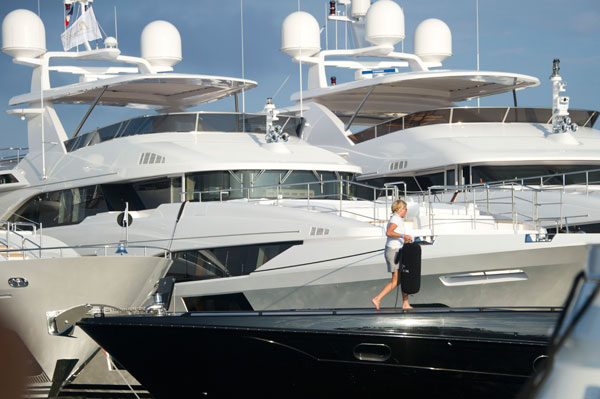 About ASAP
Antibes Celebrates Yachting is organized by the ASAP (Association de Soutien à l'Aménagement et aux activités du Port d'Antibes) a non-profit organization created in 2011 by professionals from the Yachting in Antibes to support and contribute to the management and development of the port of Antibes.
Vision for the Future
By facing the challenge, the whole Yachting community in Antibes shows its importance and dynamism. Antibes Celebrates Yachting is an opportunity for the Port Vauban and the City of Antibes to express their commitment to the companies and crews from the Yachting industry and to illustrate their new port vision for the future.
Informations or registrations on:
www.antibescelebratesyachting.com
Antibes Celebrates Yachting!
was last modified:
March 20th, 2015
by