The GPA Jump Festival, organized by Jean-Michel Costamagna and Cagnes Equi Events, is hosting until April 10, 2016, riders and horses from around the world.
The GPA Jump Festival offers from March 24 to April 10, 2016, over 100 jumping events of international level with € 380,000 prizes on the Hippodrome Nice Côte d'Azur in Cagnes-sur-Mer. Nestled between the Mediterranean and the Alpine mountains, whose snowy peaks at this season stand out against the azure blue, the Hippodrome offers throughout the year a summer sweetness that enables to practice in all seasons many equestrian activities.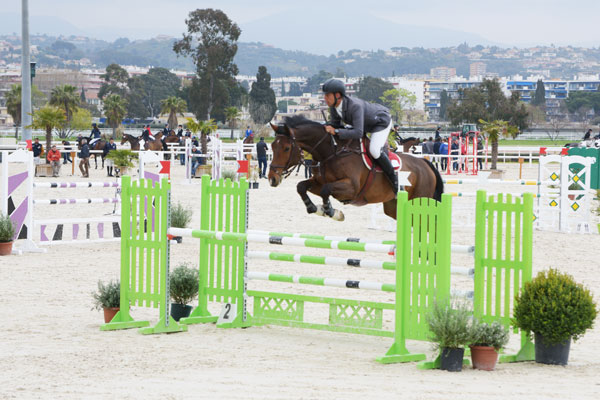 A high-neck event
This 5th edition welcomes one thousand horses, 500 riders from 25 different countries and 3,000 visitors. In a setting concieved for comfort and safety of riders, horses and the public, the GPA Jump Festival also aims at this competition to be the antechamber of the big competitions, like the 2016 Rio Olympics in Brazil. The sports competition is organized by the association Cagnes Equi Events and Jean-Michel Costamagna, accompanied on this adventure by two partners: Michel Finquel, owner of GPA, a company that this year celebrates 50 years of existence, including 20 in the field of equestrian equipment and L'Etrier de Barbossi, a stud farm managed by Philippe Rollin on a large estate of 1,350 hectares, an upscale tourist resort located in Mandelieu-the-Napoule.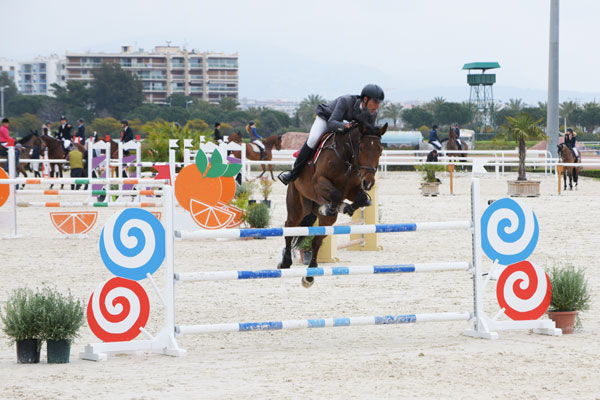 Quality welcome and infrastructure
Today, finished the ancient vans: they are replaced by a large caravan of trucks carrying the thousand of horses and ponies participating in competitions. Upon arrival, they are welcomed in exceptional conditions: installed in solid individual boxes, they enjoy upscale amenities made available by the Société des Courses de la Côte d'Azur.
Between two events, the spectators can wander among the booths set up around the stands and discover equestrian head-to-toe accessories such as halters, ropes, bombs, whips, boots…
They can also relax in the paddocks on the Hippodrome trotting tracks, drink, eat or watch the many horses train and jump or attend 1, 2 or 3 stars competitions held throughout the competition days.
An exceptional line-up
The many passionate fans or beginners can attend every day (except Mondays and Tuesdays) international competitions of high level (CSI * and CSI ** CSI pony, CSI amateurs and CSI children) in both Ourasi and Seabird fields. The competition is raised with a special plateau of stars from the equestrian world including three from world's top 20, such as the two French riders Kevin Staut, former European champion or Fabrice Delaveau, successively 11th and 12th in the world rankings. The Moroccan Abdelkedir Ouaddar, recent winner of the Grand Prix Hermès at the Grand Palais in Paris, the Swiss Romain Duguet (World 31th), Marcel Rosier, rider for the King of Morocco, Olivier Robert, Michael Whitaker or Vittorio Orlandi, one of the great Italian glories, complete the jumping brilliant cast. Many "peoples" are also participating in this famous competition like the actor and director Guillaume Canet.
A three stars contest and also a Ladies competition, honored by the presence of Charlotte Casigahri, will for the first time end in beauty the last weekend of the GPA Jump Festival.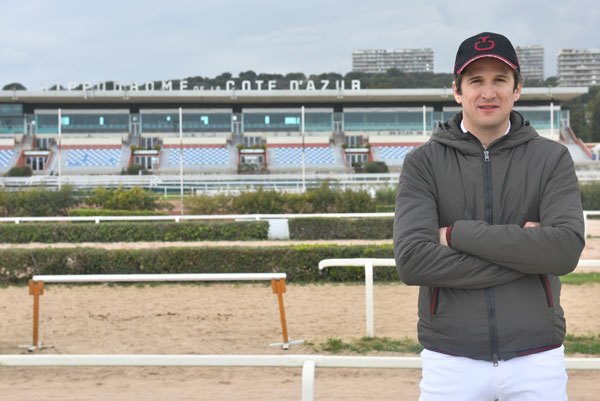 Guillaume Canet, a passionate horseman
Guillaume Canet is undoubtedly, and for nearly two decades, one of the French most prominent actors of his generation. Best known for his films, he is also an experienced rider. After a long hesitation in his youth between a career as an actor or an equestrian high-level sportsman, a bad riding accident ended his sporting ambitions. he then turns to a film career.
Since the film Jappeloup, directed by Christian Duguay in 2013, in which he plays the famous horseman Pierre Durand, the passion for horses and taste of the competition took him again. He the revives riding whenever he can, between two roles or between film shoots. He likes to relax by exercising his favorite sport.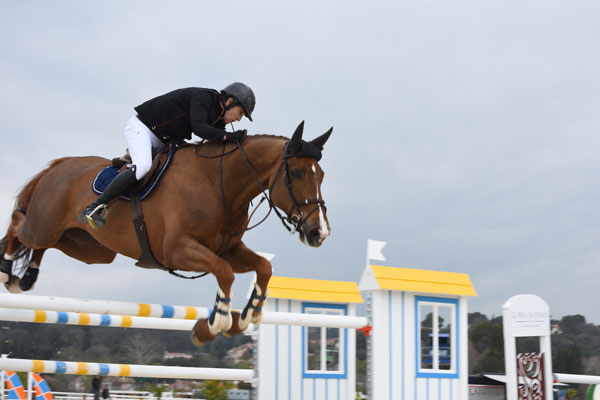 My results go crescendo !
As a talented sportsman, Guillaume Canet is present from the beginning of the GPA Jump Festival creation in Cagnes-sur-Mer and on the three annual competitions it includes. This talented rider, coached by Frédéric LaGrange, owns two magnificent horses, Babéche and Sweet Boy d'Alpa, cared for and trained in the year at the Haras de Bory in the Yvelines.
He thus commented his 6th place in the International Horse Contest in Lyon. "These last two years, I have had the chance to take part in beautiful amateur contests that gave access to great tracks, frequented by top international professional. Since a few months, I am very satisfied with my results that go crescendo with larger events, on the heights of 1.40 to 1.45 m, and I recognize that it's very exciting. I'm then confronted with people whose job is jumping, or with riders with whom I was riding twenty years ago."
Jean-Michel Costamagna, dream builder
Jean-Michel Costamagna is a builder – literally as figuratively. Jean-Michel is an outstanding man! At first, the character seduces you by his tanned complexion, his open and infectious smile and his eyes filled with malice. This jovial character who speaks with passion and goes at 100 per hour, hides a strong personality and a steely determination.
Jean-Michel Costamagna is a son of Italian immigrant a self-made-man, an "innate trait in the family" as he likes to say. He is also a man of passion, a fan of boxing (he organizes free matches in Villeneuve Loubet Village) and horses, his "Madeleine de Proust". The GPA Jump Festival, of which he is the designer (with the agreement of France Galop), the promoter and organizer, was born thanks to a mixture of boldness and ambition and employs 50 volunteers who are all part of his family. A contest he wanted from the start opened to the public and free. In 2015, Jean-Michel Costamagna has transformed the test GPA Jump Festival and finally wins the heart of the riders by gaining a three-star competition.
Jean-Michel Costamagna was elected 6th Person of the Year by the Nice Matin newspaper. His next "dada" in gestation: "Your Age is an Advantage", an international star contest…
Click on pictures to enlarge – ©YesICannes.com – All rights reserved
GPA Jump Festival at Hippodrome Nice Côte d'Azur
was last modified:
March 31st, 2016
by