The Danish food and beverage chain Joe and the Juice offers coffee, fresh juice and much more like health, music, enticing names, good humor and atmosphere.
At Joe and the Juice stand, MAPIC 2014 delegates could enjoy a refreshing, healthy and delicious break, savoring freshly squeezed juices cocktails to stay fit for a hectic day of meetings as well as original milk shakes, served with smiles. The Danish food and beverage chain was in Cannes to seduce international partners, find new markets and go global.
Inspired by Starbucks' concept
The chain of coffee shops and Danish-style light meals was created by Kaspar Basse who opened in 2002 in Copenhagen the first Joe & The Juice shop serving fresh juices, coffee and sandwiches.
The founder, ambitious, aimed at nothing less than to make another Starbucks, but wanted to create a completely new and original concept with soft, healthy drinks & food. A former member of the Danish national Karate team, Kaspar Basse is used to working hard to achieve ambitious goals. "We offer the best combination of taste and health in inspiring and evocative blends," he said.
Feel like home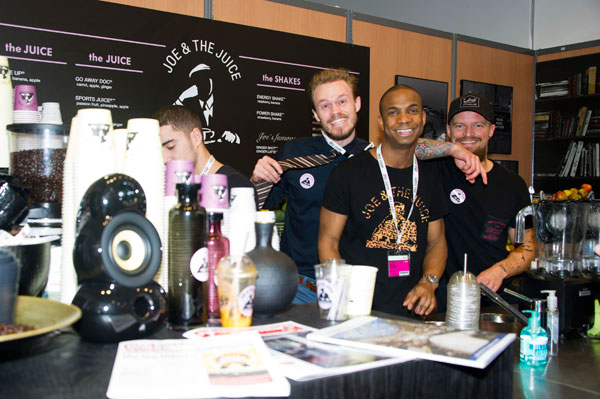 Joe and the Juice shops offer a selection of juices and smoothies in unique blends after the customer's taste, mood and nutritional needs – you can ask for your own mix. They also offer a selection of Danish-style snacks and home-made sandwiches with meat or veggie filling to accompany the selected soft drink: freshly squeezed juice, shakes or coffee.
The products, coffee, crispy sandwich or freshly squeezed juice, are served fresh and fast, always with a smile. The cozy environment with comfy sofas, cool atmosphere and good music is inspiring a pleasant feeling of being home.
Coffee, juice and much more
Kaspar Basse's recipe of success lies in these words: coffee, juice and much more. The "much more" first includes some creative, catchy and evocative names for the fruit cocktails such as Iron Man, Pick Me Up, Go Away Doc, Sex Me Up, Young Blood, Stress Down, Hangover Heaven.
Much more again: the waiters are young, the pace is high, in a musical atmosphere and good humor. They explain to customers the vitamins and the nutritional benefits of the juice they ordered while indulging in the internal competition for being the fastest to complete the order.
Finally, the product contributes positively to public health, offering a real growth potential in health, the moment's global mega-trend.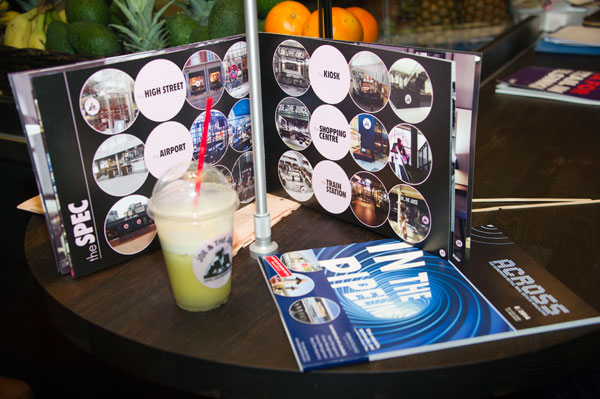 An export hit
Nowadays, the chain boasts some forty shops around Denmark and the concept is conquering the European countries: 6 shops in the UK, one in Germany, 10 in Norway, 9 in Sweden and 2 in Iceland. In a world dominated by the American Starbucks, McDonald's, Burger King and Subway, Joe & The Juice brings a touch of novelty and freshness.
Joe and the Juice, Health and Atmosphere
was last modified:
December 1st, 2014
by