On the Plage Nespresso, three prestigious chefs "font leur cinéma" with menus inspired by major works rewarded at the Festival de Cannes.
From 14 to 23 May 2015, during the Festival de Cannes, the 2nd edition of the dinners "Les chefs font leur cinéma" will be screened on the Plage Nespresso with a casting of three exceptional chefs, Yves Camdeborde, Christophe Dufau and Florent Ladeyn. Each will take inspiration from a French film that marked the history of the Festival – two Palme d'Or and one Best Direction Award – to retrace the mood of a film in developing a scenario of five dishes.
Culinary experiences for film lovers and gastronomes
To realize the unique concept, combining gastronomy and cinema, Nespresso invited three chefs to become exceptional dinners directors on the Plage Nespresso.
Thursday May 14, Friday May 15 & Saturday May 16
Yves Camdeborde (Le Comptoir du Relais Saint Germain in Paris) "fait son cinéma" inspired by Maurice Pialat's Sous le soleil de Satan (Palme d'Or – Festival de Cannes 1987)
"The film made a big impression to me because I was a very religious child and I am always concerned with the mystery of faith. Depardieu, who is incredibly strong and powerful, totally inhabited, remembers me of these country priests who were entirely devoted to their mission. I planned a Soupe du Curé (priest's soup), a Poularde à la Diable (devilled fowl), a Saint-Pierre en Feu (Saint-Pierre on fire), a Religieuse (a nun)… But each time, with surprises and boldness."
Tuesday May 19 & Wednesday May 20
Christophe Dufau (Les Bacchanales in Vence – one Michelin star) "fait son cinéma" inspired by Le Monde du Silence by Jacques-Yves Cousteau and Louis Malle (Palme d'Or – Festival de Cannes 1956)
"After cooking, diving is my second passion. When I'm not in the kitchen, I'm in the water. Perhaps because, as a boy, I dreamed with these Silent World's swimmers straddling turtles… My wife, who is an artist and loves the sea as much as I do, created special cutlery, inspired by the underwater world, so, I wanted to glorify in this menu my love for the sea, its fish and shellfish. I had fun doing nods to the film, like imagining lobsters drunk with coffee, like divers drunken with depths".
Friday May 22 & Saturday May 23
Florent Ladeyn (L'Auberge du Vert Mont in Boeschepe – one Michelin star) fait son cinéma inspired by Francois Truffaut's Les 400 Coups (Best Director Award – Festival de Cannes 1959)
"I somewhat identified with the portrait of this rather turbulent, a bit rebellious adolescent who is feeling different and is uncomfortable in the mold people want to lock him in. In my menu, I sought to rediscover this relationship with childhood and memories that one can have in the kitchen. Create emotions by recalling memories, reinventing them, by revisiting canteen meals for example, as nods to our childhood".
About Nespresso in Cannes
Nespresso has been a partner of the Cannes Film Festival for eight years, and is supporting young artists "to allow each story to be written": the young directors can count on the support of Nespresso, partner of the Critics' Week for the fifth year. Through its commitments, it encourages the emergence of new talent in many fields such as art, design, gastronomy and cinema.
The Plage Nespresso lives to the rhythm of the Festival de Cannes with breakfasts, lunches and dinners. Film fans and professionals of the 7th art relax there, enjoying in peace a Nespresso Grand Cru.
About Nestlé Nespresso SA
Nestlé Nespresso SA is the pioneer and reference in the premium market of portioned coffee. Based in Lausanne, Switzerland, Nespresso operates in 62 countries and has over 10 500 employees. In 2014, the company operated a worldwide distribution network of more than 400 exclusive boutiques.
From Mai 13, TAG Heuer will offer you the photos of the stars walking the Red Carpet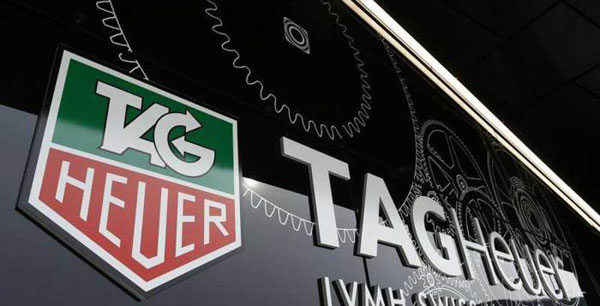 Plage Nespresso Highlights Gastronomy and Cinema
was last modified:
May 11th, 2015
by