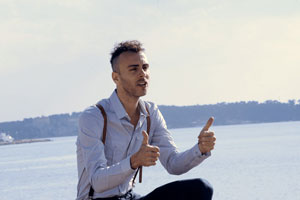 ASAF AVIDAN
Israeli singer-songwriter and musician, known to be called "the lovechild of Dylan and Joplin" because of his exceptional strong voice. Avidan's new solo album Different Pulses is set to be released internationally through Polydor/Universal on January 28th.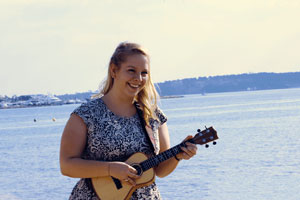 JULIA NUNES
Unsigned singer & songwriter Julia Nunes has had 50M YouTube plays and raised $77.000 on Kickstarter, the world's largest funding platform for creative projects. She opened midem 2013's Artists Speak to Artists programme on Saturday 26th.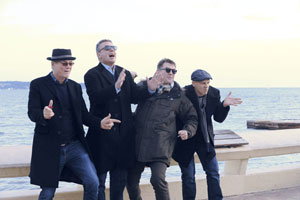 MADNESS
Recently performed at the Queens Diamond Jubilee concert and at the Olympic Games closing ceremony and who"s new album Oui Oui, Si Si, Ja Ja, Da Da was released through Cooking Vinyl/Atmosphériques.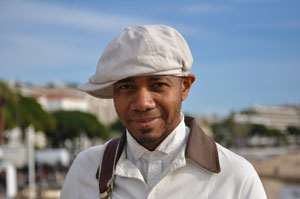 DJ SPOOKY
Paul D. Miller is a NYC-based writer, artist and musician. He has collaborated with a vast array of artists including Pierre Boulez and Yoko Ono, and his iPhone application had more than 10 million downloads.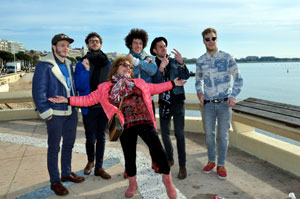 BIRDY HUNT
The winner of the midem 2013 official soundtrack competition and praised French pop/rock sextet will take the midem stage after improving their skills on British stages and at the biggest festivals in France, like Rock en Seine and the Printemps de Bourges.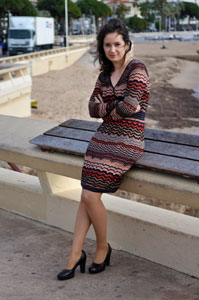 PATRICIA KOPATCHINSKAJA
Violinist Patricia Kopatchinskaja's repertoire ranges from baroque and classical (often played on gut strings) to a number of new commissions or re-interpretations of modern masterworks. The winner of numerous prizes over the course of her career to date, Patricia Kopatchinskaja was recently announced as the recipient of the 2012 Praetorius Musikpreis Niedersachsen Award in the category of innovation.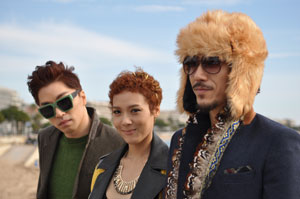 DRUNKEN TIGER & JUNIEL
Critically acclaimed Korean/American band which debuted in 1999 and has since released eight albums. As of 2009, Drunken Tiger's central figure is Korean American Tiger JK.
JEAN-MICHEL JARRE
One of the best known French artists in the world, Jean-Michel Jarre was invited to MIDEM 2013 by Taiwan's Ministry of Culture & Taiwan-based music company Great Capitol Arts to talk about his experience & ongoing collaboration with key actors in China & Taiwan's music business. As a renowned defender of copyright he is also invited by SACEM to share discussions with various Authors Rights company executives.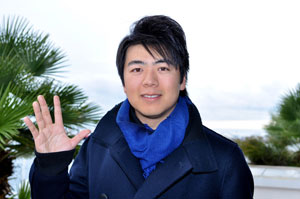 LANG LANG
The superstar pianist and cultural icon Lang Lang took to the stage of Visionary Monday, 28 January, to discuss how talent, technology and brand partnerships have contributed in exposing his music to a broad community while disrupting the classical music world.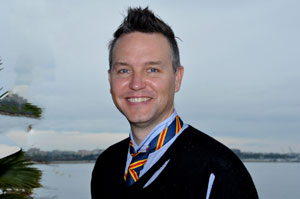 MARK HOPPUS
Mark Allan Hoppus, an American musician and record producer, is one of the founding members of the pop punk band Blink-182 (over 28 million albums sold). After a five year hiatus, they released their first single in 2011 using fan videos. Discover how they remain relevant with social media. He plays bass guitar and provides vocals.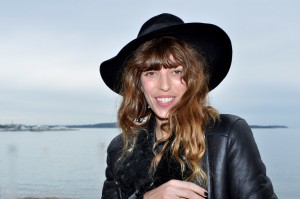 LOU DOILLON
Long-time 30 year-old actress and model Lou Doillon comes to Cannes with her first and celebrated album Places. The half-sister of Charlotte Gainsbourg and daughter of British singer Jane Birkin and French film director Jacques Doillon is musically produced by French star-singer Etienne Daho and music studios wizard Zdar.
Lou Doillon just won the "Best Female Performer"  Victoire de la Musique
ARCHIVE
They presented their new album With Us Until You, re Dead. Part-Orchestral, part-electronic, part-soulfull, part-progressive, the album is said to touch tangents with Massive Attack, Radiohead, UNKLE, Secret Machines and Pink Floyd.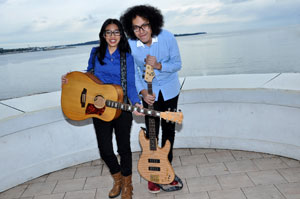 ENDAH N RHESA
INDABA "Play Midem 2013" winner: ENDAH N RHESA is an Indonesian band. Their third album is set to be released in 2013. Endah N Rhesa is a musical project comprising acoustic guitar, bass and vocal. The musical nuance that Endah N Rhesa  tries to bring out is folk, jazz, blues, rock and roll, and ballads. Endah Widiastuti (vocal, guitar) and Rhesa Aditya (bass) met each other in a rock band in early 2003. Shortly after the two left the band in 2004, Endah went solo, just like the way it used  to be before joining the rock bans.
Stars at midem 2013
was last modified:
July 20th, 2013
by