The 13th edition of Start' In Mode, a glamorous fashion contest which ties links between young designers and major brands, took place at the famous luxury Hotel Negresco in Nice
Brilliantly organized by Avenue Montaigne, the SKEMA Business School's student association, the annual fashion event highlights the creations of young local designers through a contest which culminated at Hotel Negresco in Nice on November 27, 2014, during a gala evening.
Glamorous fashion shows
In the first part of the Start In Mode evening, the young designers from the fashion design schools in the French Riviera presented their creations on a spectacular fashion show heartily applauded. Each designer, encouraged by their friends, unveiled two of their creations after the imposed themes of "transparency and graphics". The themes had remained secret until the show and only the creators participants in the contest knew them.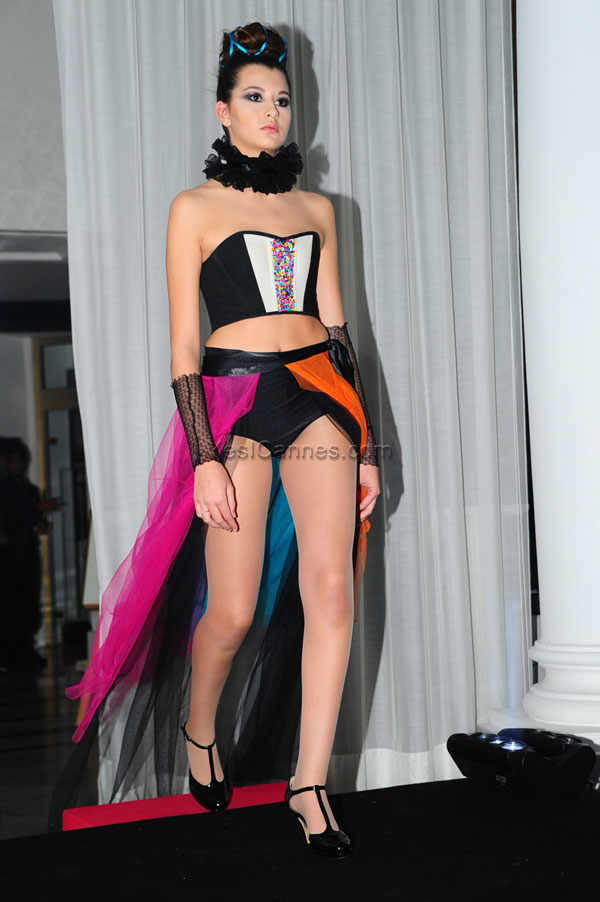 A prestigious jury
A professional jury attended the fashion show and had the difficult task of picking up the winners of the three prizes. The jury, chaired by Catherine Fauvet, director of the Cannes Chanel Boutique, included Denis Durand, the famous Couture fashion designer based in Cannes, Lina Capelini editor of Côte Magazine, Paolo Andderson, former artistic director of the brand Chloé, Diane Perreau, the muse of Sud Express and Jessica Giovaglioni, renowned blogger and journalist in the Côte d'Azur.
The winners
The Jury presented three young designers with prestigious Start In Mode Prizes: the Coup de Coeur Prize went to the creator Gahel. Dimitri Henri won the prize of Originality. The prize for Technical Know-How was given to the designer Génesia Walle, a student from the famous fashion design school Cours Aline Buffet.
New collection by major brands
For the second part of the gala evening, some major brands introduced a part of their new collection. This year, Start In mode highlighted the brands BCBG, Yué, Max Azria, Kiss Die, and Denis Durand for the final.
The lingerie brand Aubade, who just launched its second fragrance Anecdote, gave one of his famous lessons of seduction.
The fashion shows were gracefully presented through choreographies by dancers from frheaven, Laetitia Bonnet and Corine Bonnin.
About SKEMA Business School
The SKEMA Business School based in Sophia Antipolis technopole, is forming the economy's future elite.
The Student Association Avenue Montaigne aims to promote fashion and luxury. Very active on the Sophia Antipolis campus, Avenue Montaigne organizes many events such as dressing sales, student fashion competitions. Its main event is the Start In Mode contest and gala evening.
Click on pictures to enlarge – ©YesICannes.com – All rights reserved
Start In Mode Glamorous Gala Evening
was last modified:
December 1st, 2014
by