The Chateau Sainte Roseline organizes the Truffle Day on its twelfth century classed site to celebrate the Var Black Diamond, by marrying wines and gastronomy.
Chateau Sainte Roseline opens its doors on Sunday, January 24, 2016 for the Day of the Truffle. On its site its twelfth century classed site, truffle growers and "rabassiers" with their dogs and truffle lovers will celebrate this gastronomic treasure from the Var basement that ripens in winter. An exceptional gourmet lunch "Around the Truffle", with a 4-hand and 2-star menu, will delight the taste buds with new flavors enhanced by great "Cru Classé" wines.
A very rich "Truffle" program
From 10h to 17h, the Chateau Sainte Roseline offers sales, animations, a set of discoveries to satisfy fans of culture, gastronomy and history.
Free entrance throughout the day:
– Explanation on the cultivation of truffles,
– Demonstrations of "digging" with truffle dogs – Morning: 11h30 / Afternoon: 15h00
– Visit of the cellars and tasting: 10h30 – 11h45 – 14h30 – 15h30 – 16h30
– Visit of the 12th century Franciscan cloister,
– Regional products and crafts market around the Truffle: Fresh Haut Var truffles- canned truffles – truffled brie…
Gastronomy around the Truffle:
– "Brouillade de truffe" to eat accompanied by a glass of Chateau Sainte Roseline wine,
– Cooking demonstrations: before and after lunch, Hermance Caro – Joplet, from the restaurant Le Castellaras – one Michelin star – will present two cooking classes on the realization of Risotto with Truffle. Morning: 11h00 / Afternoon: 15h45.
Gastronomic lunch "Autour de la Truffe"
The Chateau Sainte Roseline offers a  four-hand tasty menu signed by the chefs duo Sébastien Sanjou, Maître Cuisiner de France, starred Chef of the restaurant Le Relais des Moines in Les Arcs and Quentin Joplet, starred Chef of the restaurant Le Castellaras in Fayence.
The two chefs will share their common passion around a noble product, the 'tuber melanosporum', having exchanged their ideas over the furnaces to create a unique menu.
Ratte Potato Gnocchi in a Poultry broth, crunchy Vegetables, grated Truffle
Semi-cooked Duck Foie Frais de Chalosse, Truffle / Squash / Chickweed
Farm Chicken stuffed with Chestnut and Mushroom, Truffle juice, Cromesquis of Sweet Potato with salted Butter
Brie Truffé
Grand Cru Chocolate, Truffle / Olive Oil / Ice Cream
Flat and sparkling waters, Petits Pains, Cafe.
Accompanied by red, white and rosé Cuvée Prieure Cru Classé.
Menu at € 120 (including Cru Classé wine)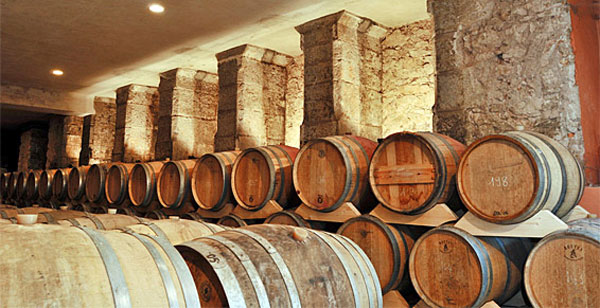 Sébastien Sanjou – Le Relais des Moines in Les Arcs
Aged only 20, Sébastien Sanjou opened his own restaurant in 2002 and three years later, Le Relais des Moines became a Tables Remarquables Châteaux & Hôtels Collection, the network prestige establishments initiated by famous chef Alain Ducasse.
Trained in the kitchens of the late Christian Willer (La Palme d'Or in Cannes) and Daniel Labarere (L'Ambroisie in Tarbes), this early prodigy gets at age 31 one star Michelin in 2013. In March 2014, it is inducted Maître Cuisinier de France.
Quentin Joplet – Le Castellaras in Fayence
Quentin Joplet began his professional training with Ronald Stas for 3 years in the restaurant Le Lispius in Belgium, and then continued his training for 2 years with Alain Carro (one Michelin star) before realizing his dream and working with Michel Bras in Laguiole in Aveyron.
In 2012, Hermance and Quentin took over Le Castellaras, the Carro family's restaurant, and in 2015, Quentin received his first Michelin star – one of two awarded this year in the Var!
About Chateau Sainte Roseline
Chateau Sainte Roseline is located thirty minutes away from Saint-Tropez, Cannes and the Verdon Gorges. With seven centuries of wine culture, the vineyard produces "Cru Côtes de Provence" Rosé, Red and White. A pioneer of ecotourism in France, the Chateau offers a harmonious mix of oenology, terroir, landscapes. Lovers of culture, history and heritage will also be spoiled with the Chapel Sainte Roseline housing – besides the relics of Sainte Roseline – works by Chagall, Giacometti, Bazaine and Ubac.
Château Sainte Roseline
83460 Les Arcs sur Argens.
Information and reservation:
Tel: +33 4 94 99 50 39
Mail: p.thomas@sainte-roseline.com
Lunch online bookings on: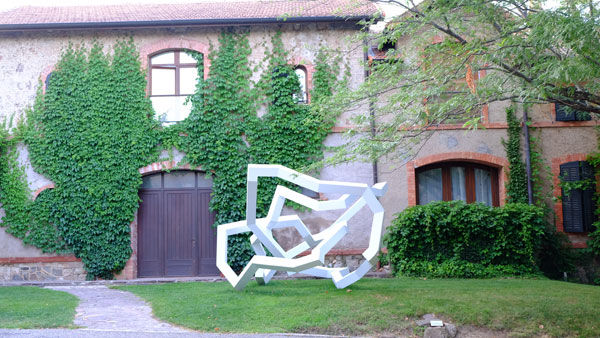 Truffle Day at Chateau Sainte Roseline
was last modified:
January 14th, 2016
by