Workplace Meetings 2015, the tradeshow of services and office fit-up for company will be held on 25 and November 26, 2015 at the Palais des Festivals in Cannes.
Workplace Meetings 2015, organized by Tarsus France, is the only business tradeshow for the work environment and non-production purchasing. In the prestigious Palais des Festivals in Cannes, on the shores of the Mediterranean, Workplace Meetings is an innovative event based on networking and pre-arranged appointments between decision makers, project leaders and service providers.
Putting well-being first!
The degree of development of a company can be measured by its organization: the companies are rethinking their work environment to retain their employees and improve their internal and external communication for extra performance.
Workplace Meetings 2015 meets today's challenges: How to create new offices offering both privacy and new meeting places? How to give to each an individual territory while facilitating dialogue between employees? Strengthen the sense of belonging by affirming the values of the company in the fit-up of space…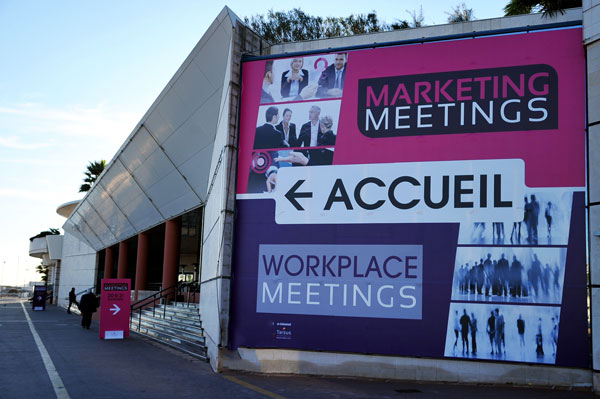 Two days of benchmarking, matchmaking and networking
As part of its "top decision makers" program, Workplace Meetings invites in Cannes over 150 decision makers and influencers in working environment and purchase to attend ultra-qualified appointments and lunches, validated before the event through a matching internet platform created online by Tarsus France.
For its third edition, 3,000 appointments and luncheons are scheduled before the exhibition between decision makers: Work Environment Managers or Directors of Purchasing, General Services, Logistics and Technical Directors from all over France and 120 exhibitors.
High level conferences
High-level conferences on the management of workspaces will give participants valuable information and insight:
Wednesday, November 25, 2015 – 9:00 to 10:30
The SSC: Future support functions? Emerged a decade ago in large groups, shared services centers (SSC) have developed in various support functions: HR, purchasing, IT… What benefits can we expect ? (Moderator: Lionel Cottin).
Thursday, November 26, 2015 – 9:00 to 10:30
Tertiary fit-ups and performance measurement: in tertiary activities, we no longer measures the performance of teams, we evaluate the effectiveness of the environment. The vocabulary changes, but the theoretical and methodological problems remain… Without quantitative certainty, the methods based on qualitative measures are multiplying. (Speaker: Jean-Paul Fournier, Editor in Chief, Office and Culture).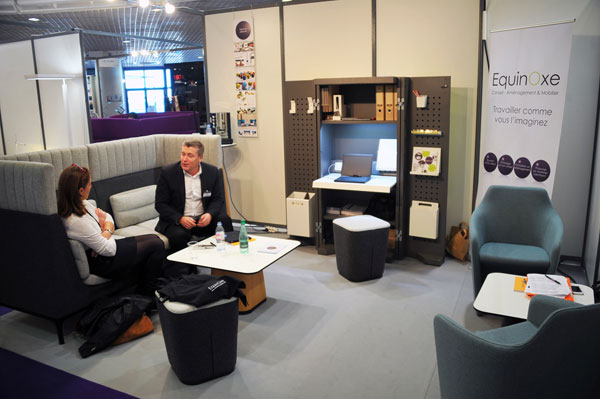 Finally, two evenings dedicated to networking with over 700 decision-makers will take place during Workplace Meetings.
For more information: Laurent Botton
lbotton@tarsus.fr
+33 (0)1 41 18 60 59
Workplace Meetings 2015 in Cannes
was last modified:
August 25th, 2015
by