Marketing Meetings 2015, organized by Tarsus France, provides an opportunity to meet with major players in the digital marketing on 25 and 26 November at Cannes Palais des Festivals.
Marketing Meetings 2015, the tradeshow dedicated to professionals in digital marketing, is responding  to emerging issues of digital marketing by promoting meetings in Cannes with major players in the digital marketing in the field of Marketing at Retail, Customer Experience, marketing research and marketing intelligence…
Making the most of marketing investments
Internet and mobile and portable technologies offer new new sources of inspiration and original opportunities to communicate an effective marketing message, provided you have the ideas and technology to implement them. How to engage and retain the audience to one's brand, differentiate and convert an initial "click" into regular customer? Which campaign should be privileged: e-mailing or SMS? How to get the most out of marketing investments?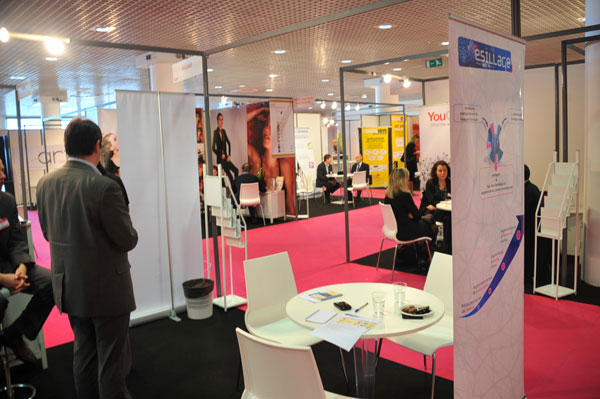 Meet Top Decision Makers
Marketing Meetings 2015 promotes direct person to person meetings between Top Decision Makers makers and exhibitors. As part of its Top Decision Makers Program, Marketing Meetings invites the main contractors from companies with more than 300 workstations, fully funding their stay in Cannes. By the Mediterranean seafront, in a relaxed and friendly atmosphere, Marketing Directors, Communication Directors, Manager for Strategic Prospects and Innovation, Research Directors or Datamining Managers… attend the appointment and ultra-qualified luncheons, organized before the event through a matching Internet platform, especially implemented online by Tarsus France.
A hub for privileged exchanges
Marketing Meetings 2015 is a privileged hub for exchanges, an instant business platform offering two days to meet marketing players: digital marketing, cross-channel, customer intelligence, marketing surveys.
During this 3rd edition, more than 3,000 appointments and business lunches will be scheduled between marketing decision makers from digital marketing, e-commerce and studies, from all over France and 80 exhibitors.
Appointments are scheduled so as to allow the opportunity for trade visitors to meet with exhibitors. Two days to to stock up on knowledge on the marketing market through plenary lectures and high-level solutions workshops, two days of benchmarking, matchmaking and networking at 2 evenings mixing exhibitors and Top Decision Makers.
Conferences and workshops main themes
Wednesday, November 25
Relearning the digital transformation: business in no more structured around codes from the past. Today's super-performing companies are those that excel in their ability to exploit their… (to be discover at the conference)
Think Mobile! Mobile is essential in today's digital strategy, particularly in retail. NFC technology, geolocation, QR codes, beacons, require… (to be discover at the conference)
Exhibitors Workshops: From A/B testing to personalization: seducing site visitors is the obsession of e-commerce and e-marketing managements but the task is singularly more complex, facing a consumer who has strengthened… (to be discover at the conference).
Case Study: implementation of a DMP. In early 2015, Marco Vasco, No. 1 French tailor-made travel on the Internet, has chosen the solution of DMP and IDCONTACT CRM Marketing. Presentation in the presence of… (to be discover at the conference).
Thursday, November 26
The major trends: social networking, mobile, NFC… The research firms integrate the latest technologies to broaden their methodologies…(to be discover at the conference)
Marketing Meetings 2015
25 & 26 November 2015
Cannes Palais des Festivals
Full program and accreditations on:
Marketing Meetings 2015 in Cannes
was last modified:
August 21st, 2015
by