20,000 people were expected in Nice for Cartoonist, the international festival of animation film, cartoones and comics, that after ten years of absence, returned for a "anniversary" number special 20 years, necessarily exceptional, where fans of the manga genre sahred their passion on April 20 and 21 at Nice Palais Acropolis.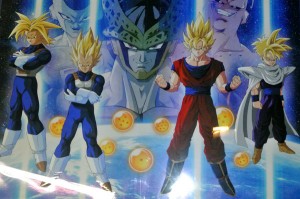 The international festival of cartoons and comics Cartoonist, supported by the City of Nice and the Alpes-Maritimes General Council, was inaugurated on Friday, April 19, 2013 in the presence of Masaaki Sato, Japan General Consul in Marseille, Mitsuru Takeda, Vice Consul of Cultural Affairs and Muriel Marland Militello, Deputy Mayor of Nice, Delegate for Cultural Outreach, European Affairs and the Organization of the Francophone Games and all exhibitors and speakers.
Many shows were held: a concert with the greatest singers of Japanese anime, conferences with prestigious guests, screenings of unreleased cartoons and not less than two hours of show to select the French representative to the European cosplay competition (the art of dressing up as fictional characters, among other things, of manga), whose final will be held in London in October.
Amazing guests from around the world
More than twenty guest from from a variety of backgrounds attended this event: manga/comic cartoonist, director, actor, voice actor, singer, composer, producer, screenwriter… The guest of honor was Shiori Teshirogi, the author of the successful manga Saint Seiya – The Lost Canvas, prequel to the iconic manga the Knights of the Zodiac. Patrick Sobral and Nadu, authors of the comic "The Legendary Origins", which won the Youth Award 2013 at the Angoulême International Festival, were also present.
3,500 sqm for unique exhibitions
Following the death of Shingo Araki, recognized as one of the greatest figures of Japanese animation and designer of the Goldorak series, among others, a new exhibition was held in Tokyo. The "Cartoonist" festival hosted all its exhibits for a unique tribute in Europe in the presence of his son and in partnership with AB Productions group and support of Toei Animation. Participants could enjoy an exhibition by Studios Grangel involved in the Dreamworks and director Tim Burton films productions (Mr Jack's Strange Christmas, The Corpse Bride …) and an exhibition on the world of the Star Wars saga.
Click on pictures to enlarge
20th anniversary of Cartoonist Festival at the Palais Acropolis in Nice
was last modified:
October 2nd, 2014
by