At Lions Health, David Blair, Head of Industry for Health at Google, addressed innovation and behavior change on "Connected Health at the Speed of Life".
On June 19, David Blair, Head of Industry for Health at Google, has been diving deep into behavior-changing digital experiences and technological innovations, which are now a fundamental part of the Health industry. Technology brings miniaturization to portable devices, calling upon a new paradigm through telemedicine, new wearables, mobile devices, on-body sensors and nano technology.
Velocity of connected life
The digital experience is driven at a high pace by the proliferation of mobile screens, smartphones and tablets. Through them, the consumers access to digital health information, providers and care, when, where, and how they want it. "Our tools build us! The velocity of connected life continues at a torrid pace and nowhere is this being felt more than in healthcare," Blair said. "Our phone is our mum, dad, coach, nurse…" Blair showed a Hafeez cartoon featuring a patient and a health official, telling him: "You can't list your iPhone as your primary-care physician…"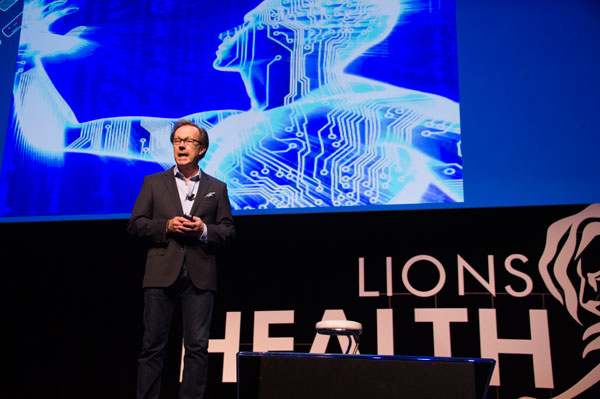 "We no longer go online, we live online."
As the development of technological innovation is relentless, the media and communication channels experience a continued fragmentation. It is thus essential to develop an entirely new paradigm for reaching and engaging patients, providers, and caregivers. These multi-platform moments that matter require the creation of a remarkable and behavior-changing digital experiences designed for the right time, right place and right screen.
Enormous repository of informations
David Blair cited Dennis Ausiello, former Chief of Medicine at Massachusetts General Hospital: "The patient is an enormous repository of informations that need to be harvested as a partnership, not only in clinical care but in discovery. It is the only way we will define wellness and its progression to disease, rather than traditional medicine that defines disease and its progression to death."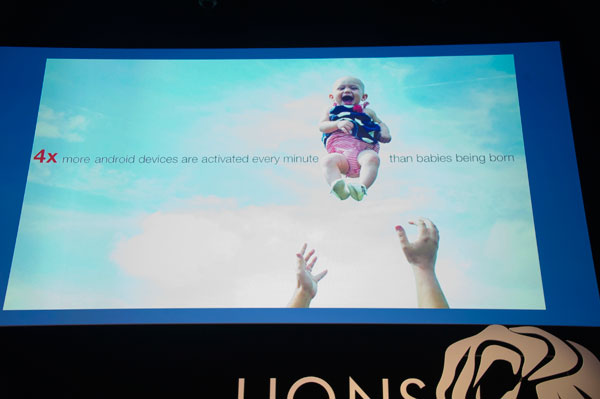 Project Jacquard by Google
David Blair introduced the Project Jacquard by Google, that is aiming at weaving touch and gesture interactivity into any textile, turning everyday objects such as clothes into interactive surfaces. Using conductive yarns, bespoke touch and gesture-sensitive areas, is creating large, interactive surfaces for connected clothes to offer new possibilities for interacting with services, devices, and environments.
In the same vein, smart connected lenses, developed by Google in partnership with drug maker Novartis, will be used to blood glucose monitoring via minuscule sensors.
Think of how we can engage
Google algorithms can provide information: David Blair cited the example of what people were seeking during a flu epidemic in New York. Another example of customers engagement: the Epi-Tracker by Epiduo, an entertaining great way to monitor the progress of one's skin over time when using a treatment against acne: after taking a picture, the users rate their skin every day.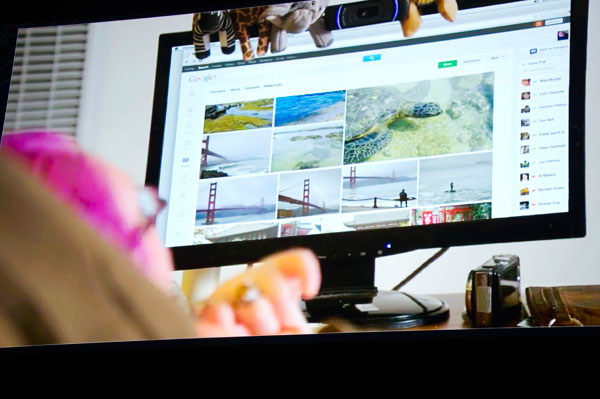 Building a community with Google+
Blair then showed a third example, that of a photographer who build a community through Google+ hangouts as he noticed that many sick persons, unable to move around, were following him in his trips across the nature by watching the photos he was posting. Gradually, the patients asked him to take them to a place they would like to see.
David Blair ended his seminar with the words by British philosopher Alfred North Whitehead: "Civilization advances by extending the number of important operations which we can perform without thinking of them."
About David Blair
Named one of the top 40 Healthcare Transformers by Medical Marketing & Media, David Blair is Head of Industry for Health at Google. With his team, he provides the world's leading pharmaceutical and consumer health companies with thought leadership, digital marketing and advertising solutions across Google's search, YouTube, content network, mobile and analytics platforms.
www.thinkwithgoogle.com/industries/healthcare
Click on pictures to enlarge – ©YesICannes.com – All rights reserved
Connected Health at Google in Lions Health
was last modified:
June 28th, 2015
by