In its second year, the Lions Health hosted over 900 delegates from more than 56 countries who attended the carefully curated program presented by global thought leaders.
Taking place across two days in Cannes, from June 19 – 20, 2015, at the Palais des Festivals, ahead of the Cannes Lions, the Lions Health comprised a two-day Festival of seminars at Debussy Hall, exploring the essential and unique issues relating to the world of healthcare.
A rich line-up of prestigious speakers
The rich seminar program included three stages, allowing people to pick and choose their content. For learning and debate, the content was offered into four streams : "Creative Inspiration", "The Big Issues", "Creative Tools & Innovation" as well as interactive "Knowledge Huddles", addressing some of healthcare's most pressing topics and exciting developments.
The second Lions Health Awards
The best in global healthcare communications was shown in an exhibition at the Debussy Hall, later to be honored at the Lions Health Awards Ceremony, the annual awards for global creative excellence in Pharma and Healthcare & Wellness communications.
The Lions Health Awards saw a competition between over 1800 entries from 61 countries (432 in Pharma and 1,430 in Health & Wellness), exhibited in the Palais des Festivals. Two juries composed of top international industry professionals had the difficult task to pick up the the very best who – through creativity – innovated and created the most compelling and unique ways to communicate their clients' messages.

Lions Health Awards winners
Pharma Lions Health
Silver – Communication to Healthcare Professionals – Education & Services
Sos Sms – Mexican Red Cross – Grey Mexico
Gold – Communication to Healthcare Professionals – Pharma, Vaccines & Biotech
Out The Monster – Orexo  – Strawberryfrog
Gold – Communication to Healthcare Professionals – Education & Services
Messages From The Front Line – Defence Force Recruiting – Gpy&r 2015
Silver – Communication to Non-Healthcare Professionals – Education & Services
Look At Me – Samsung Electronics – Cheil Worldwide
Silver – Communication to Non-Healthcare Professionals – Education & Services
Giant Footprints – Sabin Vaccine Institute, Indian Ministry Of Health & Family Welfare – Ogilvy & Mather Mumbai
Silver – Communication to Non-Healthcare Professionals – Education & Services
Funtastic Hand – Cirec Foundation (Rehabilitation And Prosthesis Center) – Publicis Colombia
Silver – Communication to Non-Healthcare Professionals – Education & Services
Deutsche Stimmklinik, The Voiceprint –  Deutsche Stimmklinik – Mutabor Design
Gold – Communication to Non-Healthcare Professionals – Devices & Diagnostics
Microsoft Collective Project – Microsoft Onenote – Possible
Grand Prix – Communication to Non-Healthcare Professionals – Education & Services
Take It From A Fish – Astrazeneca – Digitaslbi
Unicef Young Lions Health Award – Supported by Unicef and Unilver
The Essentials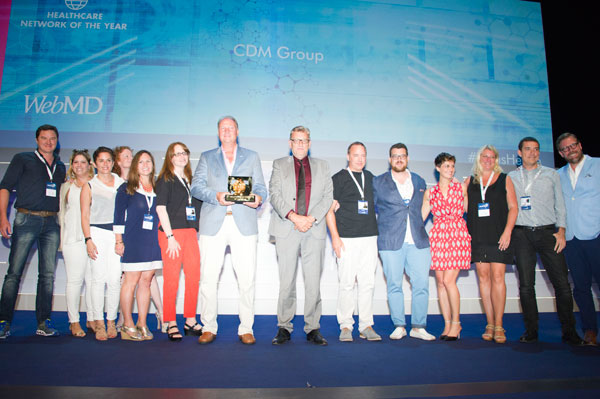 Health & Welness Lions Health
Silver Awards
Consumer Products – OTC Oral Medecine
The Boy Raised By Goats – Procter & Gamble – Publicis Kaplan Thaler
Campaign Award – Consumer Products – OTC Oral Medecine
Firetruck – Bayer Brasil – Almapbbdo
Consumer Products – OTC Applications
Handle On Hygiene – Unilever – Geometry Global
Campaign Award – Consumer Products – OTC Applications
Man Boobs – Johnson & Johnson – Ddb Canada
Education & Services – Education & Awareness
Nivea Doll – Bdf Nivea Brasil – Fcb Brasil
Education & Services – Education & Awareness
The Hiv+ Issue – Vangardist Magazine – Saatchi & Saatchi Switzerland
Education & Services – Education & Awareness
Life Saving Dot – Talwar Traders – Grey Group
Education & Services – Education & Awareness
Radiometries – Exito Foundation – Sancho Bbdo
Campaign Award – Education & Services – Insurance
Man, You're So Beautiful – Stichting Menzis Beheer – Ddb & Tribal Worldwide Amsterdam
Education & Services – Fund Raising
The Hair Fest – Casa De La Amistad – Ogilvy & Mather
Education & Services – Fund Raising
Better Tomorrows Campaign – The Hospital For Sick Children – J. Walter Thompson Canada
Gold Awards
Education & Services – Education & Awareness
I Touch Myself Project – Cancer Council Nsw – J. Walter Thompson
Education & Services – Education & Awareness
The Lucky Iron Fish Project – Lucky Iron Fish – Memac Ogilvy, Geometry Global
Education & Services – Education & Awareness
Tattoo Skin Cancer Check – Sol De Janeiro – Ogilvy Brasil
Education & Services – Education & Awareness
This Girl Can – Sport England – Fcb Inferno
Education & Services – Fund Raising & Advocacy
The Eyes Of A Child – Association Noemi – Leo Burnett France
Education & Services – Fund Raising & Advocacy
Bald Cartoons – Graacc – Ogilvy Brasil
Corporate Image & Communication
Meeting – Kimberly-Clark – Mood\Tbwa
Corporate Image & Communication
The Backup Memory – Samsung Tunisia – 3sg-bbdo
Grand Prix – Consumer Products – OTC Products/Devices
Intimate Words – Procter & Gamble – Leo Burnett Mexico
Grand Prix for Good – Lions Health and United Nations Foundation
This Girl Can – Sport England – Fcb Inferno
Healthcare Agency of the Year
Langland
Healthcare Network of the Year
CDM Group
Lions Health Awards 2015 in Cannes
was last modified:
June 29th, 2015
by