At Cannes Shopping Festival 2015, the Cannois fashion designer Denis Durand offered a Couture Retrospective on Saturday April 4 at the Palais des Festivals.
Denis Durand's couture creations enhance the women's beauty and charm and wrap them into glamor for a chic nightlife. Passionate about 7th Art and Hollywood legends, the fashion brand Denis Durand Atelier offered a  gorgeous Couture Retrospective fashion show during Cannes Shopping Festival 2015 in Cannes Palais des Festivals Grand Auditorium, precisely where so many actresses are wearing his creations during the Festival de Cannes.
Cannes Shopping Festival highlight

One of the highlights of the Cannes Shopping Festival, the Couture Retrospective beautiful event attracted many fans who admired the elegant, superb and precious outfits, evening gowns and dresses, some of which already worn by famous stars who walked up the Red Carpet during the Film Festival fortnight.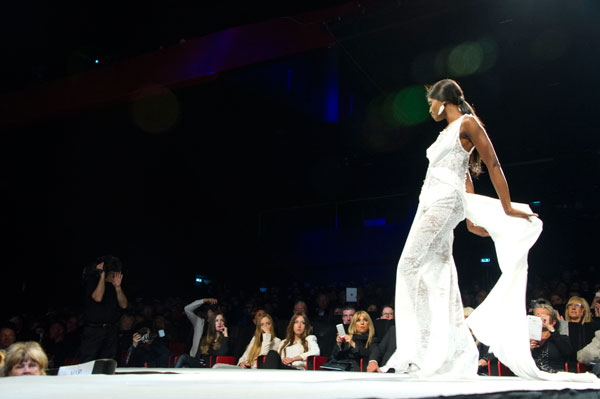 Grand Soir dresses
For years, Denis Durand Atelier brand has been alluring the women by the perfect drape of his evening dresses, their discreet luxury distilled by elegant cuts and the choice of silky and noble fabrics embroidered or adorned with lace or crystals.
In a contemporary exalted finesse, gold and silver, red and black silhouettes flirting with shimmering colors, drapés and airy fabrics with details imbued with femininity, the mannequins paraded in Grand Soir dresses. The noble fabrics was smoothly whirling around the models' body lines to the rhythm of their paces, their gracious smile revealing the essence of the house Denis Durand Atelier: exalt a sumptuous feminity.
Generosity and exceptional talent

Denis Durand them came on stage to receive the unanimous acclaim of the audience for sharing his passion to create and make the women exquisite. The radiant fashion before a demanding public was greeted with thunderous applause, rewarding the generosity and exceptional talent of this outstanding couturier whose reputation reaches far beyond La Croisette.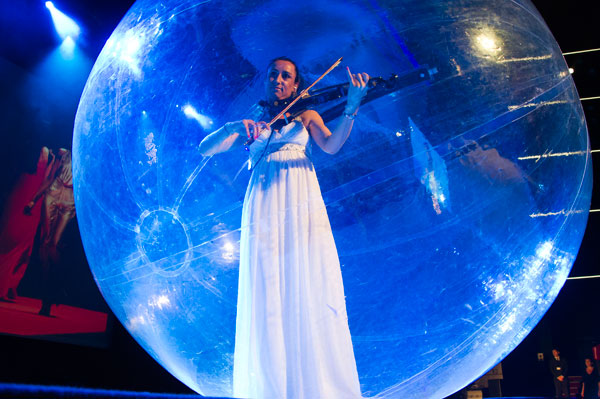 Click on pictures to enlarge – ©YesICannes.com – All rights reserved
Denis Durand's Couture Retrospective
was last modified:
June 1st, 2016
by