At the Cannes Shopping Festival, the great annual fashion rendezvous in Cannes, Armand Ventilo presented on April 4 his prestigious Spring Summer 2015 collection.
To stage his Spring Summer 2015 collection, the designer Armand Ventilo was inspired by the Los Angeles in the 50s, with numerous references to iconic places known around the world such as the Beverly Hills Hotel and the Chateau Marmont.
For the public, just out of the winter frosts to enter a fledgling Mediterranean spring, diving in the Californian summer the fashion house Ventilo offered on April 4 was a real bath of freshness and vitamine.
Baby Doll Look
Suspended along a Klein blue wall, the tops with tropical motifs, the orange cardigans and red robes of the new spring-summer collection formed the beautiful scenery of a sunset over the Pacific Ocean. The sunset colors with tangy poolside-style shades, worn by lovely young girl with Baby Doll looks, gave a postcard with an immediate impact, taking us into an endless odyssey on the Pacific coast.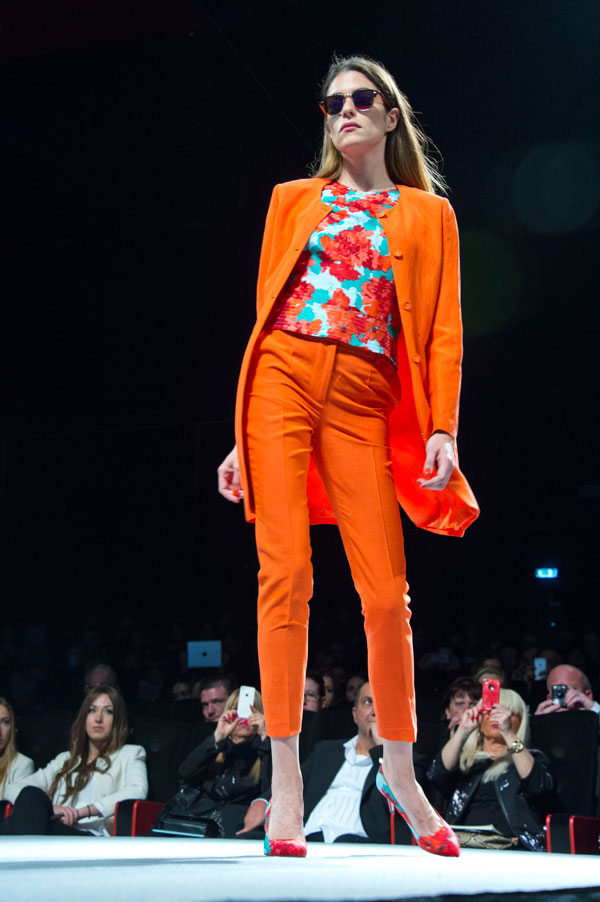 An idyllic picture made in USA
Everyone could imagine lying on a sandy beach, wearing a straw hat and sunglasses to better admire – without glare – the Pacific rolls come and bite one's toes. The models with faded colors strangely resembled the outfits of sculptural Hawaiian surfers. The subtlest colour gradations with ice cream colors, ranging from beige and brown, eventually complete this idyllic-made in-USA picture.
Evocation Navajo Indians
Then, the printed fabrics with reference to the traditional dress of the Navajo Indians, to the cowboys rodeo clothes and the patterns recalling the vegetable wallpaper of the famous Beverly Hills Hotel, eventually plunged the audience right in Années Folles Far West. The fashion show in the style of 1950s movie stars and clientele of the legendary Chateau Marmont hotel in Hollywood were the most beautiful nod that we can make to this America that made us dreamed in our childhood.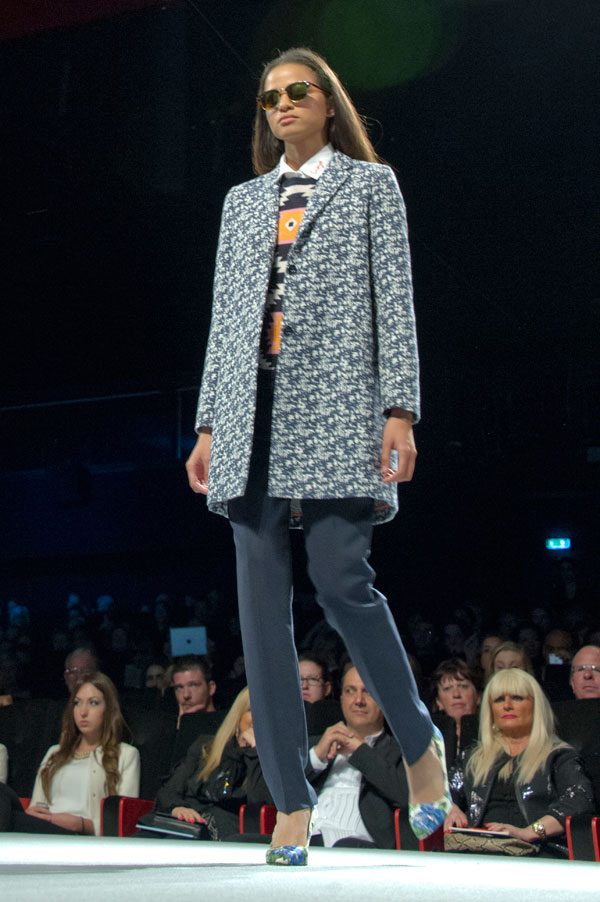 About Ventilo
Armand Ventilo and his brother Jacques founded in 1972 their brand of women's ready-to-wear clothing, creating a unique world dedicated to the "free, joyful and passionate women". These joyous collections based on traditional ethnic inspirations, rock and poetry, are perpetually renewed, reworked to offer a contemporary silhouette. The materials are noble, natural, soft and luxurious.
A timeless dimension
Armand Ventilo's collections play on unexpected alliances between femininity and sobriety, between Ventilotaisie and elegance, always keeping a timeless dimension and attention to detail. The two talented designers have ben creating for us for more than 30 years some pretty silhouettes with gently exotic touchs.
Click on pictures to enlarge – ©YesICannes.com – All rights reserved
USA 50's Inspired Armand Ventilo at Cannes Shopping Festival
was last modified:
April 7th, 2015
by