David Copperfield has shared at Lions Health his inspiration sources, his use of the power of storytelling in his act, and how to create resonance for good brand communication.
David Copperfield does 600 shows a year! He has been amassing a staggering 21 Emmys, 11 Guinness World Records, and a star on the famous Hollywood Walk of Fame pavement. Declared "The King of Magic" by the Society of American Magicians – originally presided over by Harry Houdini – and called "The greatest illusionist of our time" by Oprah Winfrey, David Copperfield was invited to Lions Health to give his insight on storytelling – that plays a central part in his performances – and how create resonance from an idea to help good brand communication.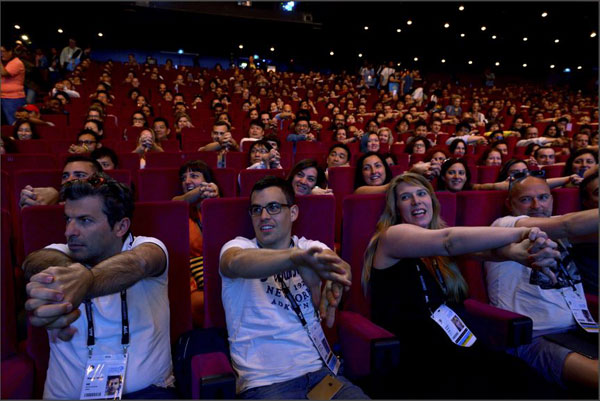 Emotional power of entertainment
The best-known magician of our time spoked to a packed audience at the session Making Magic: The Art Of Illusion In The Modern Brand Narrative on 18 June at Theatre Debussy, hosted by Kenneth Hertz, founding partner of memBrain, the Beverly Hills-based company of entertainment, marketing, media programs and strategy consulting. The company represents major customers such as Intel, McDonald's, Hasbro, Logitech… Kenneth Hertz is also senior partner at Hertz Lichtenstein & Young LLP, a Los Angeles-based law firm representing the interests of star artists such as Will and Jada Smith, Britney Spears, Keith Richards, Annie Leibovitz, Ariana Grande… The firm memBrain "creates value for its partners by harnessing the emotional power of entertainment and the passion of fans."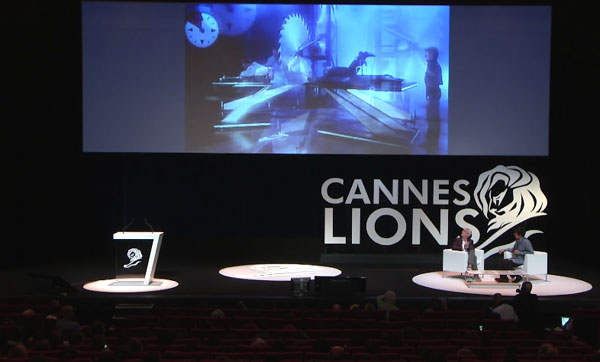 Achieving the "wow!" effect
Mr Hertz began by quoting the science fiction author Arthur C. Clarke: "Any sufficiently advanced technology is indistinguishable from magic." He then welcomed on stage David Copperfield who first humorously showed his persuasive power on the audience, bringing them to practice a small trick with their arms and fingers. The illusionist explained that magic "came very easy for him": "Some kids play piano instantly good, others are good at telling stories. I used to buy books of magic in libraries; I read the effect the audience would see but refused to read the method. I was forced to figure out of a way to do the same piece of magic in my own way." He added: "But my real passion was the films I saw, Broadway shows and I wanted to have an audience go "wow!" This happened when he made a Learjet, surrounded by a blindfolded audience, disappear. The act went viral before the time of viral…
The power of a simple idea is very strong
David Copperfield was surprised by the success of the performance, as storytelling has always played a major role in his act, his idols being Franck Capra, Victor Flemmings and Orson Welles. That day, the magician "learned the power of an iconic idea" as everybody understood an airplane and being in contact with an airplane, which "penetrated their conscience".
That brought him "to make that more relevant".
Inspired by his mom's arrival in New York, passing by the Statue of Liberty, he decided to make it disappear and issue a message stressing that "liberty can disappear", helped by director Franck Capra. As the Statue of Liberty vanished, the emotion was huge, showing that the "power of a great idea, the power of a simple idea, is very strong. Sometimes, the simplicity of an idea creates resonance."
Context beyond the magic effect
David Copperfield continued: "But you don't necessary have to do things big in size, you can do things big in emotion, if it's something big in our hearts! Simplicity is also important, but simplicity is one of the hardest thing to achieve…" The screening of two illusions illustrated his concept, especially when he did the saw-in-half illusion, strapped to a table, without a box hiding him. "We sold the story to the audience as an escape, except that when the audience believed I could manage to escape, I ended up sawed in half. What's fun about that, it's taking the audience on a journey they don't expect!"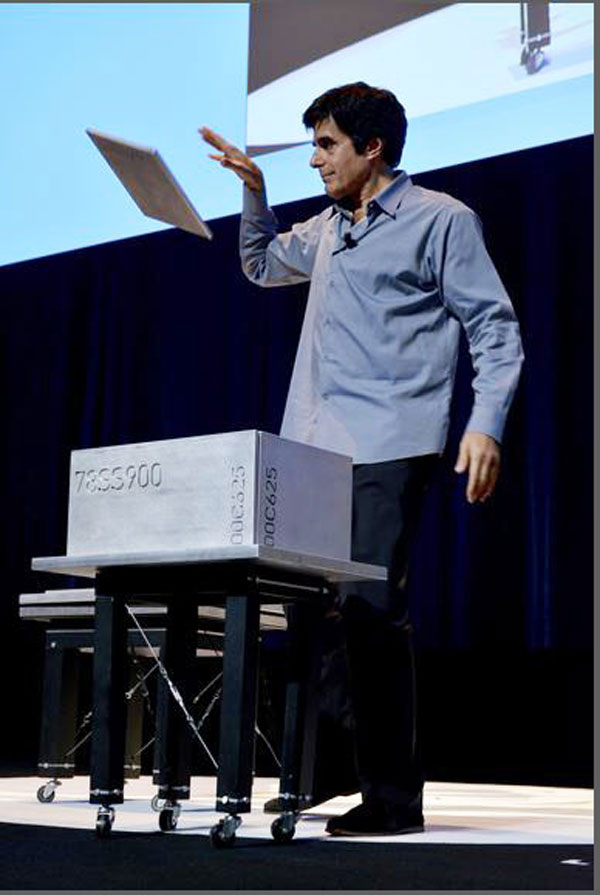 Touching many different levels
David Copperfield then performed live some nice magic tricks with the help of a young lady from the audience. He then explained that the magic could resume in creating a relationship with the viewer, making them happy and was "all about layers and layers of emotional resonance. And that's true for all you're involved in. You win when you touch many different levels."
The magician ended up the seminar delighting the audience with some magic tricks on the stage.
Click on pictures to enlarge – ©©CannesLions – All rights reserved
Lions Health: David Copperfield's Magic Iconic Ideas
was last modified:
June 25th, 2016
by