The fourteenth edition of MarediModa – IntimodiModa in Cannes hosted 100 major European producers of fabrics and accessories for Beachwear and Lingerie.
From 3 to 5 November, 2015, the fourteenth edition of MarediModa – IntimodiModa in Cannes, the international tradeshow of European fabrics for swimwear and underwear, brought together at the Palais des Festivals more than 2,800 buyers around the 100 leading European exhibitors who were showcasing, as avant-première of trends, the best collections of fabrics and accessories.
The best collections of fabrics and accessories
MarediModa – IntimodiModa is a B to B tradeshow, indtoducing a preview of trends of the best collections of fabrics and accessories for the Sea and Lingerie fashion (Beachwear and Underwear). The hundred exhibitors are only European companies that meet selective conditions in terms of quality and ethics. The buyers were, in order, from Italy, France, Spain, England and Germany. The salon boasts a net growth, with more than 4% attendance on the previous edition, which confirms the return of many large and medium enterprises to buy European quality fabric.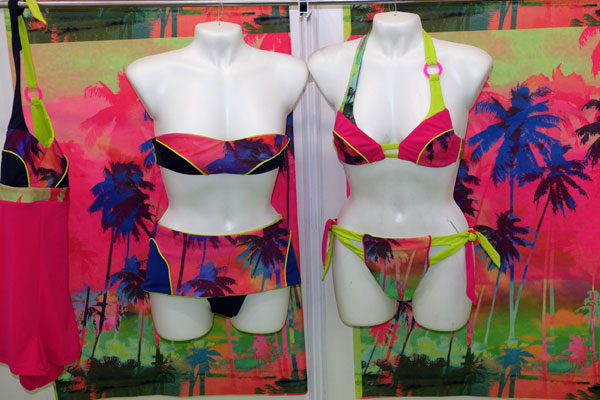 The only point of reference
Admission to the show is by invitation only, sent to buyers from best global fashion houses looking for the best of creativity and innovation for "Made in Europe" fabrics and accessories, in November, a favorable time to create their Sea and Lingerie collections.
Today, MarediModa is the only industry benchmark for swimwear thanks to the work done over the years, and the protection of creativity and the protection of Made in Europe, in an innovative sector that annually presents new creative stimulations in colors and styles.
The salon is increasingly positioning itself as a reliable partner for all companies that value top-quality workmanship, avoiding standardization and trivialization.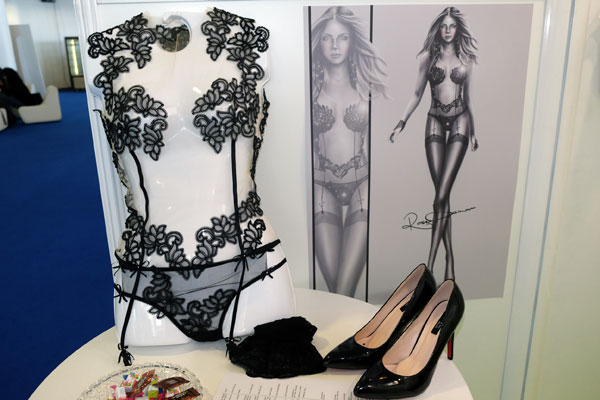 The Link, competition for tomorrow's talents
The Link 2015, a competition dedicated to the most talented fashion designers from a hundred European schools, awards the new emerging talents in Beachwear and Underwear categories. Hundreds of models were studied to select four finalists in each category and designate two winners.
The awards evening, in partnership with Fashion Mag, saw four model presented by each finalist during the parade, MarediModa's highly anticipated main event.
Lingerie category:
Winner: Teresa Orecchio – Italy – Istituto Di Moda Burgo – Milan
Second: Kamila Kos – Poland – Academy of Fine Arts – Lodz
The two other finalists were: Celine Marie Wenninger – Germany – University of Arts London and Anna Krisztina Mathe – Romania – University of Art & Design – Cluj Napoca.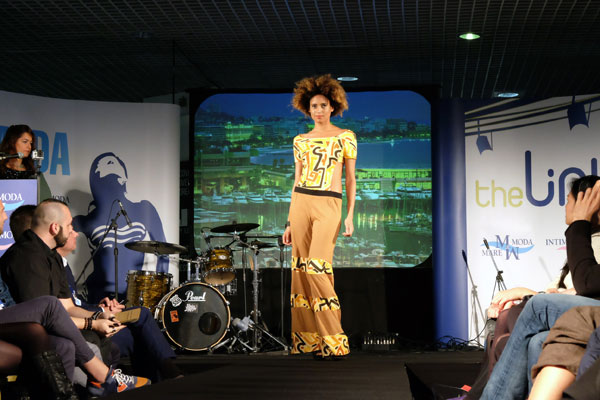 Beachwear category:
Winner: Florence Morris-Clarke – Great Britain – University of Arts London
Second: Cristina Forte – Italy – Afol Moda – Milan
The other two finalists were: Elena Esposito – Italy – Next Fashion School and Chiara Lombardo – Istituto Di Moda Burgo – Milan
The two winners will have the chance of an internship at WGSN, a global network of trend forecasts, partner of the salon.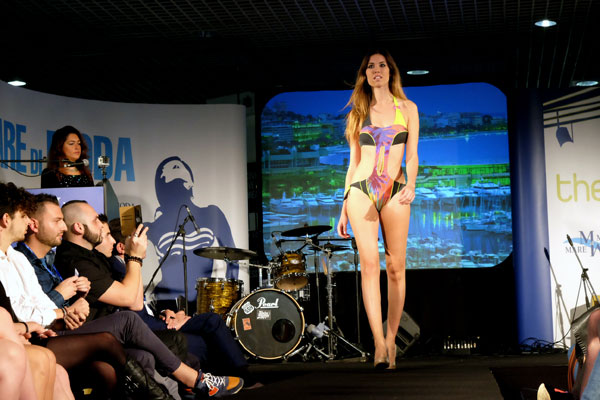 MarediModa Scarl, created for excellence
Chaired by Marco Borioli, MarediModa Scarl is a consortium of Italian companies that produce high quality fabrics and accessories for beachwear and lingerie. Born in 2003, it aims at representing and promoting the interests of member companies, the protection of the high quality and creativity of the European textile product.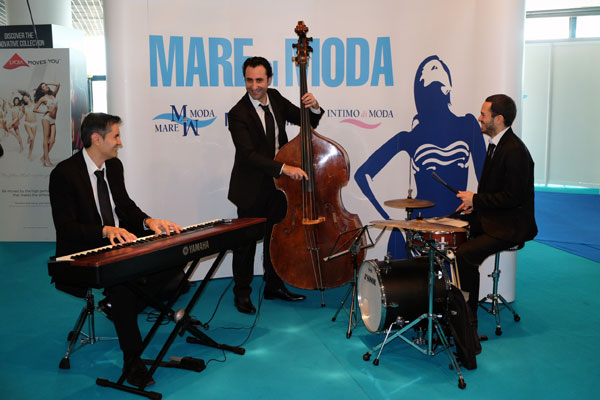 Click on pictures to enlarge – ©YesICannes.com – All rights reserved
MarediModa – IntimodiModa 2015 in Cannes
was last modified:
December 2nd, 2015
by