MIPCOM 2013 still brought a bevy of celebrities on the Croisette who came to promote the series they star in. Very glamourous photocalls and a star-studded Red Carpet for the Opening Party at Hotel Carlton allowed us to propose you some nice pictures of your favorite "beautiful people".
CEDAR COVE with Andie MacDowell & Dylan Neal
Former model for Vogue, Calvin Klein, Yves Saint Laurent, Gorgio Armani and the face of L'Oréal, award-winning actress Andie MacDowell – Four Weddings and a Funeral, Groundhog Day – is a judge "model" in Hallmark's new series Cedar Cove. The Hollywood star's character sees not only to law and order, but also to the emotional well-being of her fellow citizens, even if she sometimes has to bend the rules. Also present, MacDowell's co-star, Dylan Neal – Dawson's Creek, Pacific Palisades – playing the role of a dashing editor dashing editor of the local newspaper in the city, divorced and recovering alcoholic.
DOLL & EM with Emily Mortimer & Dolly Wells
Emily Mortimer attended MIPCOM 2013 to promote her first original comedy series, Doll & Em, produced by King Bee Productions for Sky Living HD and launched by Sky Vision. Emily co-created and co-stars in the series with writer and actor Dolly Wells.
Doll & Em (10 x 30' HD), is a semi-improvised series in which Emily Mortimer (The Newsroom, Shutter Island, Match Point) and her real-life best friend, Dolly Wells (Spy, Starlings, Bridget Jones Diary) play a British actress in Hollywood who hires her best friend from London to be her PA. It depicts an intimate, funny portrait of female friendship, set against the backdrop of LA and also features a number of surprise high-profile film star cameos.  It is due to air on Sky Living HD next year.
THE ARK with Oona Chaplin
British actresses Oona Chaplin – Game of Thrones, The Hour – was on the Croisette at MIPCOM 2013 to support The Ark – the major new BBC drama which tells the story of World War One's front line medics. Scheduled for 2014, the drama is written by Sarah Phelps – Great Expectations, Oliver Twist – The Ark tells the story of medics on the  front line during World War One. In a tented field hospital on the coast of France, doctors, nurses and female volunteers work together to heal the bodies and souls of soldiers wounded in the trenches. Among atrocities of war, the stories told are tender, heart-breaking, funny and surreal. The Ark is produced by BBC Drama and Produced by Emmy Award winning Anne Pivcevic – Great Expectations, South Riding.
THE INCREDIBLE SPICE MEN with Cyrus Todiwala and Tony Singh
Indian cuisine is famous in England and  through their hit BBC series The Incredible Spice Men, awarding-winning TV chefsTony Singh and Cyrus Todiwala want to transform the way British every dishes are cooked at home using the versatility of spices and exotic ingredients.
Produced by Alchemy TV for BBC Two, the series reflects the melting pot of multiculturalism that many countries of the world have become.
TROY with Troy Von Scheibner
Troy is a Zig Zag Productions and GroupM Entertainment Limited production to be aired on UK Channel 4. Troy showcases the young German-Jamaican magician Troy Von Scheibner's talent, who performes incredible stunts and mischievous tricks in front of an unsuspecting public.
Troy combines elements of street magic and close up studio illusions, with each episode culminating in one spectacular stunt. At the age of 13, Troy decided to join The Young Magicians Club, where later he was awarded "young closeup magician of the year", at the age of 15. Packed with surprises and a handpicked soundtrack, the series will shake up the already evolving world of magic.
CALL ME FITZ with Michael Gross & the Executive Producer & Creator  Sheri Elwood
The critically acclaimed Call Me Fitz tells the misadventures of Richard "Fitz" Fitzpatrick, a morally bankrupt used-car salesman battling his inner conscience until he meets Larry (Ernie Grunwald), another salesman, who claims he is Fitz's conscience, provoking one hilarious disaster at a time.
Created by Sheri Elwood, who is also the series Showrunner, Call Me Fitz is produced by Elwood along with Teza Lawrence and Michael Souther of Amaze Film + Television who developed the show with Elwood.
WELCOME TO SWEDEN with Greg Poehler
Executive produced by the sibling team of Amy and Greg Poehler and starring the latter, the series Welcome to Sweden is based on Greg Poehler's true life story about a New York accountant, Bruce (Greg Poehler) who falls in love with a Swedish girl, Emma and follows his love to Sweden.
BITTEN with Laura Vandervoort & the Executive Producer J.B Sugar
Werewolf series 'Bitten' tells the story of Elena (Vandervoort) who had always craved a "normal" life and thought she finally found it with her boyfriend Clayton Danvers (Holt). But the secret life he kept from her ended up changing her own life forever. With one small bite, Elena is forced to survive life with the Pack as a werewolf.
KLONDIKE with Abbie Cornish
Gold rush on the Croisette at MIPCOM 20132 with blonde Australian actress Abbie Cornish! Based on Charlotte Gray's novel "Gold Diggers: Striking It Rich In The Klondike", the 3-part 6-hour mini series brings to life the tale of six strangers and their collected fight for survival and wealth in 1897, in a small, frontier town in the Yukon.
BLACK SAILS with Toby Stephens, Zach McGowan, Clara Paget, Hannah New, Luke Arnold and Jon Steinberg ("Black Sails" showrunner and executive producer)
Captain Flint and his men's gritty pirate adventure twenty years prior to Robert Louis Stevenson's classic "Treasure Island." Captain Flint is a character from Treasure Island and is considered one of the most evil pirates in history and become a legend, especially after burying the great treasure. Inhabitants  of New Providence Island, the most notorious criminal haven of its day, fight for the survival in a debauched paradise teeming with pirates, prostitutes, thieves and fortune seekers where enlightened ideals fight stunning brutality.
BREATHLESS with stars Jack Davenport and Zoe Boyle and the shows creator and writer Paul Unwin.
Breathless is a stylish and compelling six-part series set in London in 1961, starring Jack Davenport (Smash, Pirates of the Caribbean) and Zoe Boyle (Downton Abbey) that was launched at MIPCOM by ITV Studios Global Entertainment. Produced for ITV by ITV Studios, the drama centers on the lives of a group of doctors and nurses working in a London hospital, a world in which everything and everyone has their place. But underneath this veneer simmers a cauldron of lies, deceptions and guilty secrets, driven by love, ambition and sex.
Actress Katy Perry at MIPCOM 2013
American singer and song writer, Katy Perry's lookalike… Katheryn Elisabeth "Katy" Hudson was seen at MIPCOM 2013 and pose for the photographers.
Midsomer Murders with Neil Dudgeon & Gwilym Lee
Midsomer Murders has reached its 100th episode and celebrates a new audience on iTunes and Viewster. A new partner to Neil Dudgeon's DCI John Barnaby, is played by Gwilym Lee. Together they will conduct an investigation to solve many murders.
Le Sang de la Vigne/ The Blood of the Vine with Pierre Arditi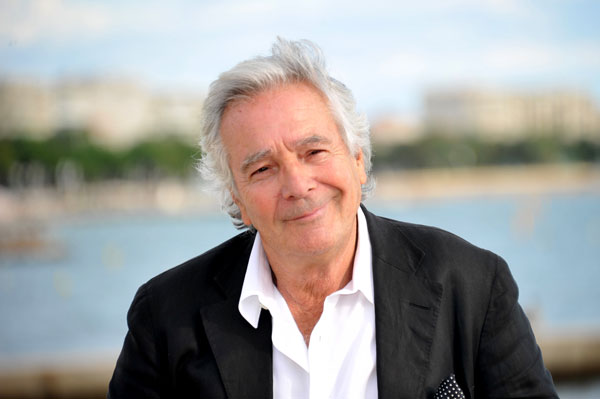 Newen Distribution presents the new season of the series The Blood of the Vine, produced by TELECIP and starring Pierre Arditi.  If  the series launched in 2011 had success among the French public, it was a big hit too internationally. In each episode, Benjamin Lebel (Pierre Arditi) finds himself caught up in a police investigation set in the winegrowing world.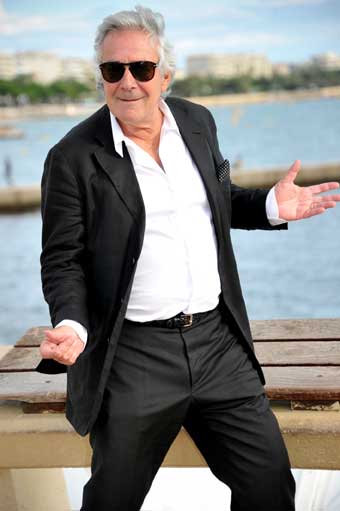 Miss World 2013, Megan Young
The recently elected Miss World 2013, Megan Young appeared on the Croisette to represent the Miss World brand in MIPCOM. The 23-year-old young lady from the Pacific Ocean group of islands of the Republic of the Philippines said she had always dreamt of visiting Cannes, home of the world's prestigious Cannes Film Festival.
Stars at MIPCOM 2013
was last modified:
November 25th, 2014
by