Hard Rock Cafe Nice launches the Zeppelin Lounge, a unique concept with legendary decor, new menu, cocktails at will and electrifying musical atmosphere.
Hard Rock Cafe Nice begins a new story. Two years after his highly publicized opening on October 16, 2016 on the famous Promenade des Anglais, the establishment wants to score a blow by launching a new musical concept: the Zeppelin Lounge. A tribute to the famous British rock group that released its famous worldwide hit Stairway to Heaven in 1971, coinciding with the opening of the first Hard Rock Cafe in London.
The 2016 agenda of events was presented by Marco Sellors, General Manager in Nice et Anthony Matteuzzi, Sales & Markeking Manager, Hard Rock Cafe, who traveled from the States for the event.
New Led Zep experience…
Like this iconic group, its musical diversity – drawn from the black American blues – its powerfull inspiration, its virtuosity, its incomparable style, Hard Rock Café Nice wants its clients to enjoy its new universe, tinged with rock, blues and jazz.
In a new, cozy atmosphere with a more subdued lighting, the clients can relax, nestled in comfortable Chesterfield sofas, in an atmosphere with hard rock accents while enjoying one of the many fresh and festive generous "à la carte" cocktails, with or without alcohol. They may also be seduced by the premium selection of wine and spirits such as bourbon, scotch, gin, vodka, rum, tequila or Champagne.
Tribute to legendary groups
Since arriving on the French Riviera, Hard Rock Cafe offers weekly music programming exception. Every Thursday night, the not-to-miss Hard Rock Live highlight all-style bands and artists from France. Since January 2016, some new evenings have emerged such as Hard Rock Tribute To…, a tribute to a legendary group, with already two dates since the beginning of the year: a tribute to Slash & Guns'N'Roses in January and Bob Marley in February.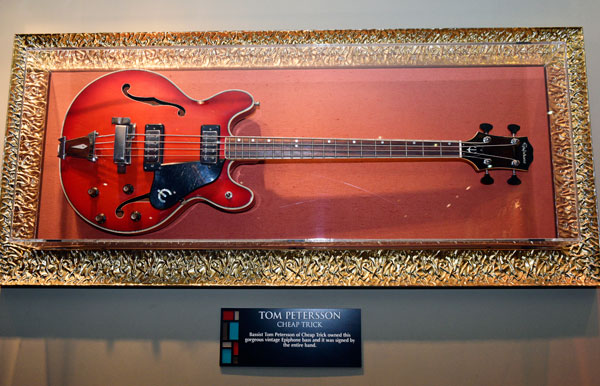 Local rock to travel
For the sixth consecutive year, Hard Rock International is launching – in partnership with ReverbNation – its musical springboard, the Hard Rock Rising until March 11, 2016. Local artists and groups can register on the Hard Rock Cafe Nice site to try to win the $ 50 000 prize, the realization of a professional video, some Fender instruments and an all expenses paid trip to perform on stage at the Hard Rock Hotel Ibiza.
Interactive museum dedicated to music
An interactive touch wall, the Rock Wall, enables with its technology fans to explore the largest collection of rock Memorabilia and to virtually visit worldwide Hard Rock establishments. The walls are as usual decorated with iconic pieces like the Justin Timberlake's jacket, the red accessory Rihana wore on her hair during her video What's my Name, the battery played by drummer Matt Sorum from Guns'N'Roses on the Use your illusions tour or James Brown's suit worn during his tour in the 70's.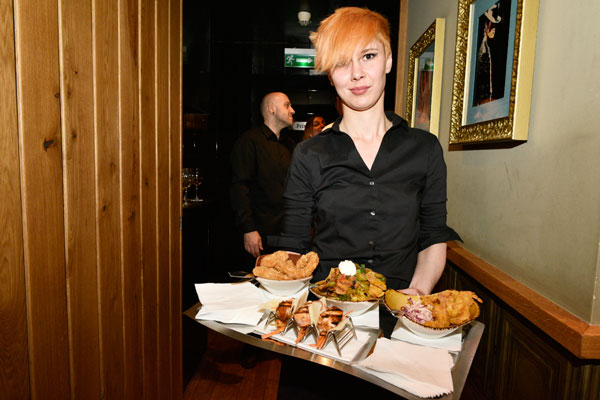 American-size steaks
Major asset Hard Rock Cafe Nice: its generous cuisine based on fresh and local products, concocted by the Chef. Among the dishes, the specialties Hard Rock Cafe "Fumoir" are smoked on site with the best Hickory wood chips. Ribs, chicken, pork, the meat is incredibly tender and juicy. Also included, the classics of the United States – the burgers -, generous salads and the nice poultry and fish dishes but also some irresistible desserts. Each creation is a real culinary journey.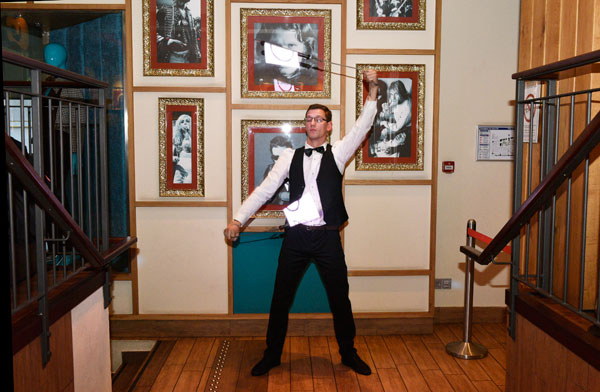 Rock Roxtars Club for mini rockers
In addition to a musical and festive atmosphere, the children are entitled to a multitude of attentions and surprises. Some menu are dedicated to them like the Hard Rock Roxtars Club.
The Hard Rock Cafe Nice rolls out the red carpet for the birthday of our budding rockers remains a special day with a reserved area and a personalized birthday cake with name, candles and Hard Rock Cafe gift.
Events calendar:
Friday March 11, 21h: Hard Rock Tribute To … Rolling Stones – Donkeys Forever
Thursday, March 17, 20h: Outstanding Date – This Is St Patrick's Day
Hard Rock Tribute To… The Cramberries – The Lizberries
Monday, March 2, 9h: Breakfast With Bunny
Friday, April 15, 21h: Hard Rock Tribute To… Coldplay – Roadie 42
Thursday, April 21: Save The Planet – 3rd edition of the Ocean Initiatives Hard Rock Cafe with the European Surfrider Foundation
Thursday May 12, 19 & 26, 21h: Hard Rock Rising: Rock Local Win Global
Qualifying Semi-final
Friday, May 20, 21h: Hard Rock Tribute To … Hendrix – Foxy Lady
Wednesday June 1, 21h: Hard Rock Rising: Rock Local Win Global – Final
Tuesday, June 14: It's Our Birthday! Back to 70s!
Come celebrate 45 years of Hard Rock Cafe
Monday, July 4: This is Independence Day
July 14, 2016: Bastille Day
Zeppelin Lounge by Hard Rock Cafe Nice
5, Promenade des Anglais
06000 Nice
Click on pictures to enlarge – ©YesICannes.com – All rights reserved
Zeppelin Lounge Opens at Hard Rock Cafe Nice
was last modified:
March 13th, 2016
by